That small window between getting up and heading out on the school run is my most stressful time of the day.
It seems no matter how early (my children have always been early risers) or late (I wish) we all get up the time is spent rushing, shouting and scrambling to get everything done.
Roo and I have the same round of arguments every morning…

'Get dressed for school' I bark
'I AM!' she shouts back whilst looking at the TV

'What do you want for breakfast?' I ask for the hundredth time
Silence… 'Cereal' comes the reply
'What cereal?' I ask inpatiently
'Fine, I'll have toast' she bites back

'Let me do you hair…
Head up…
Head up…
'Do you want to go to school with a birds nest on your head?' I grumble at her

Leaving things to the last minute is my biggest problem…
I should make sure that all our uniforms are ironed and hung up on a Sunday

I should make sure that the school/nursery bags are ready the night before

I should prepare lunch boxes and place then in the fridge the night before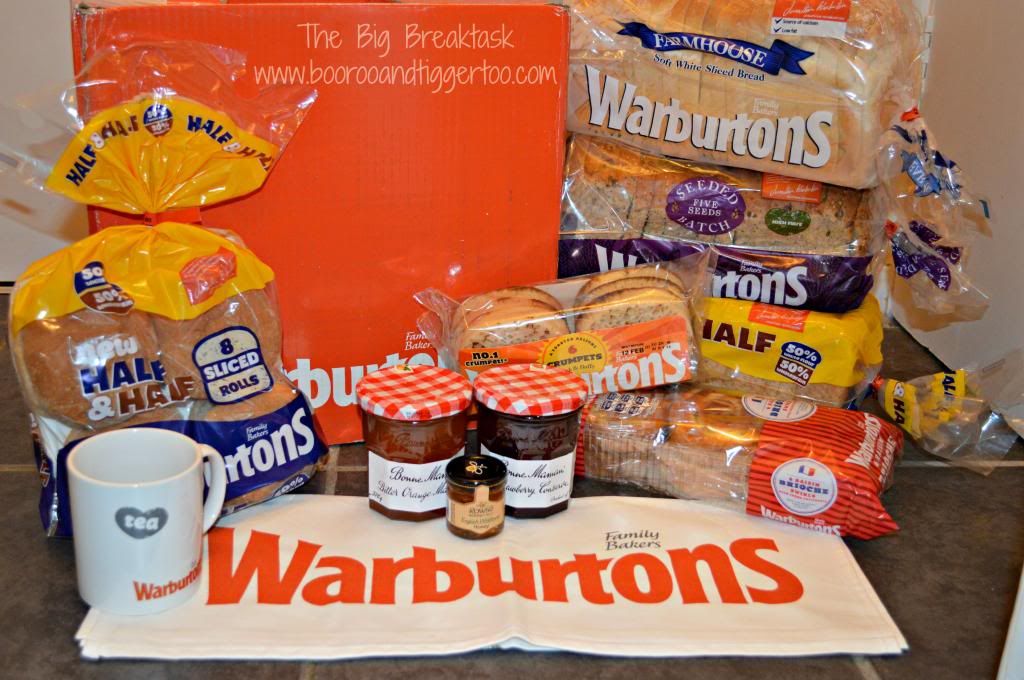 Warburtons carried out a recent survey that discovered that between 7.17am and 8.30am each weekday morning, busy mums face a constant series of domestic tasks and chores – from tactical strategies to get their children and partners up and helping children brush their teeth and hair, to orchestrating the family breakfast, getting outfits ready and managing the school run.
The study by Warburtons also reveals:
Over a quarter of mums (27%) say they find the daily morning ritual of the Breakfast Rush Hour and school run more stressful than a visit from the in-laws or parents' evening.

Over half of mums (52%) have to make a variety of different breakfasts for fussy family members every day.

A quarter of mums believe their children getting themselves washed and dressed (43% or eating breakfast more quickly – without being distracted (41%) would help breakfast time run more smoothly.

TV Supernanny Jo Frost is the celebrity that mums (19%) would find most helpful to have on their side at breakfast, closely followed by CBeebies kids' favourite, Mr Tumble (18%), and star judge on The Great British Bake Off, Paul Hollywood (8%).
The survey also revealed that the top five tasks that mums perform in the morning include preparing breakfast (81% mums), helping children pack school bags (79%), domestic chores (75%), helping children brush their hair (74%) and teeth (65%).
Boo xxx
Disclosure Policy
: I received a Warburtons Big Breaktask hamper in order to write about my breakfast challenges.