Baby wipes, I'm not sure how I'd manage without them. They are not just for wiping bums! You'll find them in the living room for wiping finger prints off the windows, TV and furniture. The dining room for dealing with whatever mess Roo and Tigger cause during mealtimes. In the kitchen for wiping surfaces and are fab for cleaning the hob. No matter how useful they may be storing them is a problem.
Until now… Funkybox – wet wipes dispenser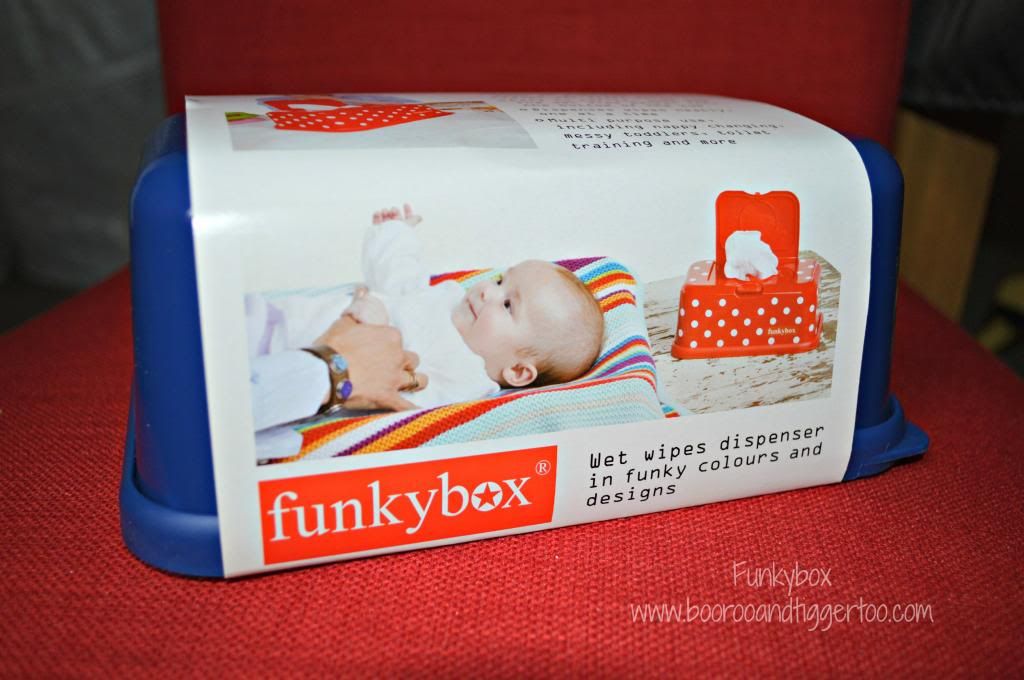 Funkybox kindly sent us their Union Jack box for review. At first glance it looks a sturdy, well made, bright and colourful.
How to use:
Remove sticky tab from baby wipe packet
Remove base of Funkybox, and place the wipes inside
Click the base back on
Finally feed the first wipe through the 'teeth' and click flap shut
As UK packs are smaller than European packets, adding a second packet underneath will 'fill' the Funkybox better.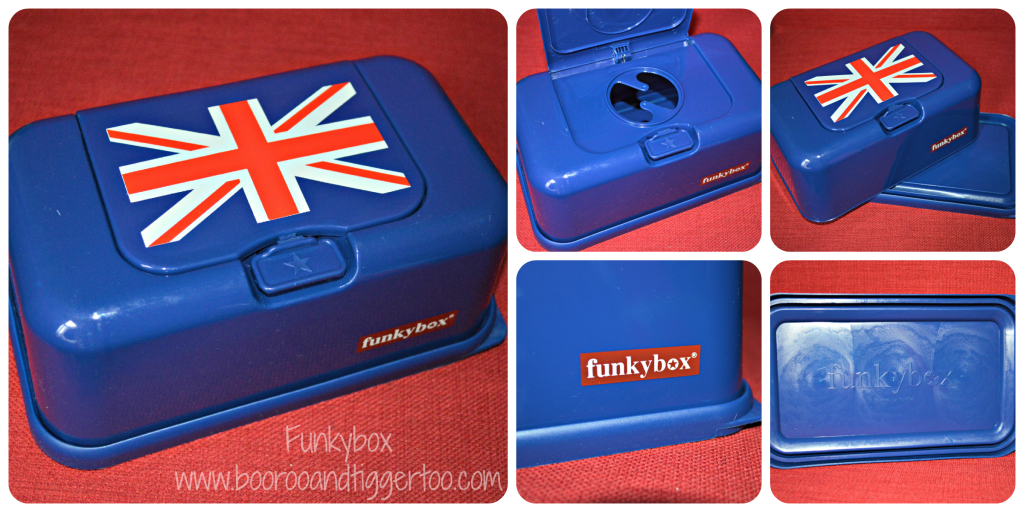 Finally a solution to trying to open and grab a wet wipe without it sticky to the sticky tab. A simple click, lid pops up and pull out your required wipes. All with one hand!
As the box is airtight it keeps wipes moist so no need to worry about them drying out (not that a packet of wipes lasts that long in my house to dry out).
Available in 13 different designs, there is a Funkybox for everyone. A great addition to every room especially where children are about. There is also a Funkybox ToGo which would be handy in the car, pushchair and changing bag.
Price
£15.99
Available to buy from
Amazon
Boo xxx