Having children has changed me as a person…
I no longer get the amount sleep I would like
I dress for comfort rather than style
When shopping I look at the children's section before the adults
One thing that I that hasn't changed is my love of bags. Mr Boo can't understand why one woman requires so many bags but as I keep reminding him I need a bag for every occasion. Whilst my love of bags is still as strong as it ever was they don't tend to be all that practical when you need to carry around all of Tigger's nappies, wipes, juice cup etc. I still need to carry around a changing bag but I want a changing bag that doesn't scream 'I AM CHANGING BAG!'.
Yippydada have the answer I have been looking for, their Foxy Real Leather Changing Bag.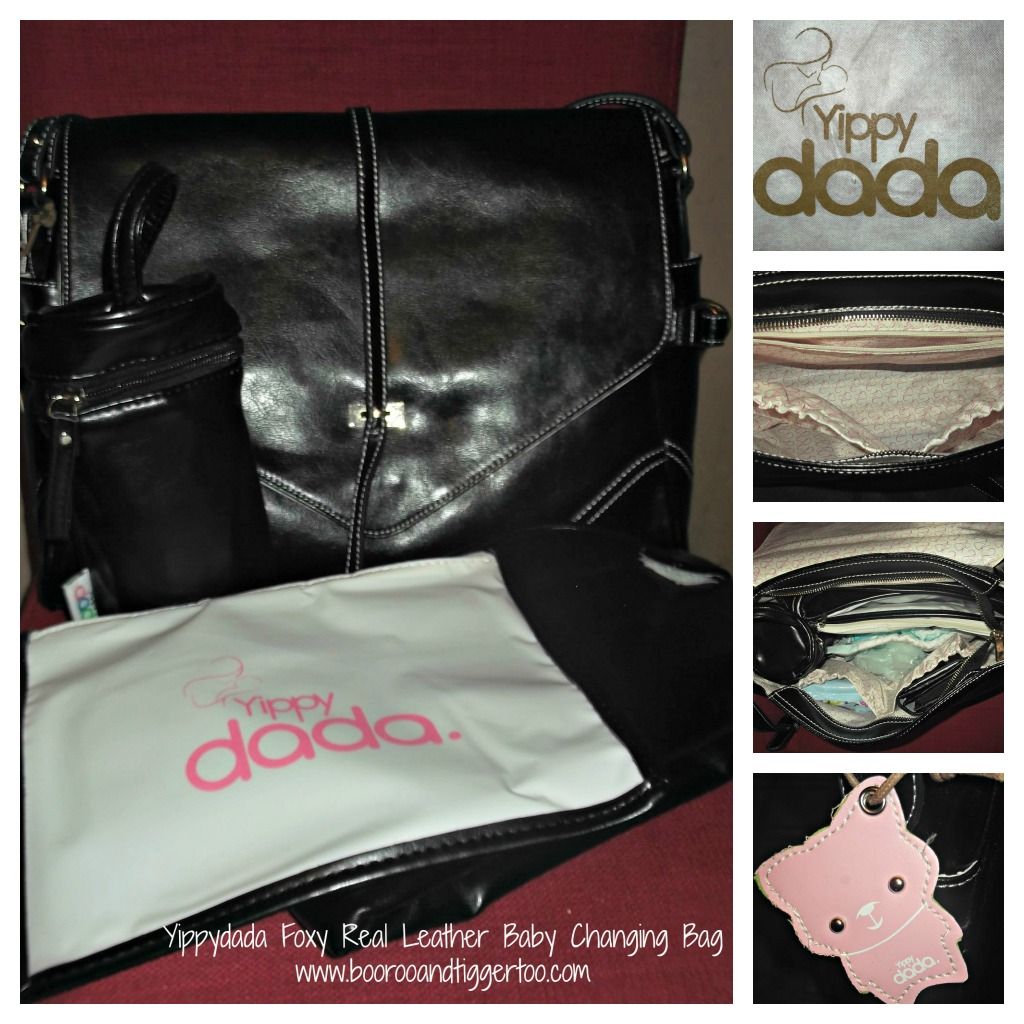 Available in a choice of two colours, Black or Brown
The bag comes complete with:
shoulder strap
bottle insulator
changing mat
clothes pouch
keyring attachment
Boo Roo and Tigger Too's thoughts…
I really like this bag, it offers the flexibility of being able to carry all of Tigger's items whilst allowing me to carry something that looks great and unlike a regular changing bag.
Priced at £129.99 it is more money than I would usually spend on a changing bag but given the fact that it can be used as a bag in its own right I feel it is worth the additional spend.
Personally there are two things I would change about the bag, first the introduction of pram straps to enable it to be hung on a pram/pushchair. Secondly the zips, whilst they are good quality and hard wearing they are a little chunky and I would prefer to see a more sleeker looking zip.