If there is only thing we all love to do in the Boo Roo and Tigger Too household it is to snuggle on the sofa in our pyjama's and dressing gowns. So when Giggle Giggle offered us the chance to review their range of children's dressing gowns I could hardly refuse.

Giggle Giggle have a lovely range of funky fleece dressing downs available for children aged 9mths to 10yrs. From the classic colour and white spot to fabulous floral or animal print.

As I was at work when the dressing gowns arrived I had to pop to our local delivery office to collect them. I had Roo and Tigger in the car when I opened the package and you should have seen their faces…


'Can we put them on now?'

– Roo
Needless to say I told explained that the car was not the best place to start wearing a new dressing gown. As soon as we got home Roo quickly changed in to her pyjama's and wrapped up in her red with white spots dressing gown. Tigger not wanting to miss out on the action insisted on having his on too, luckily he was already in his pyjama's following a fundraising day at his nursery.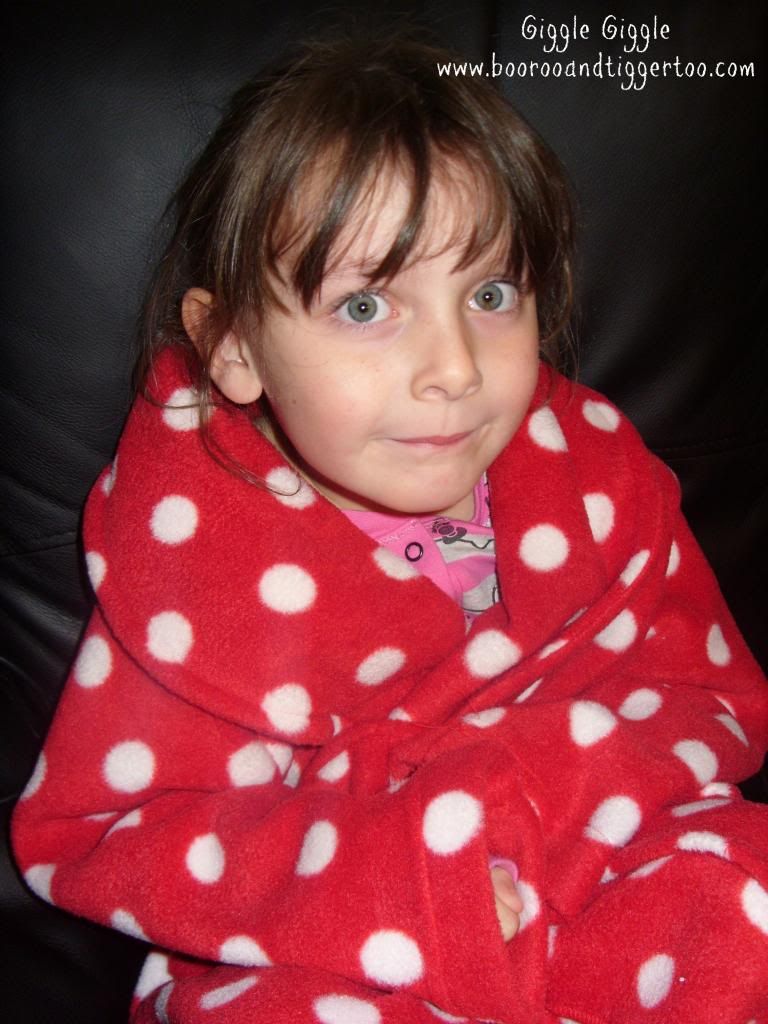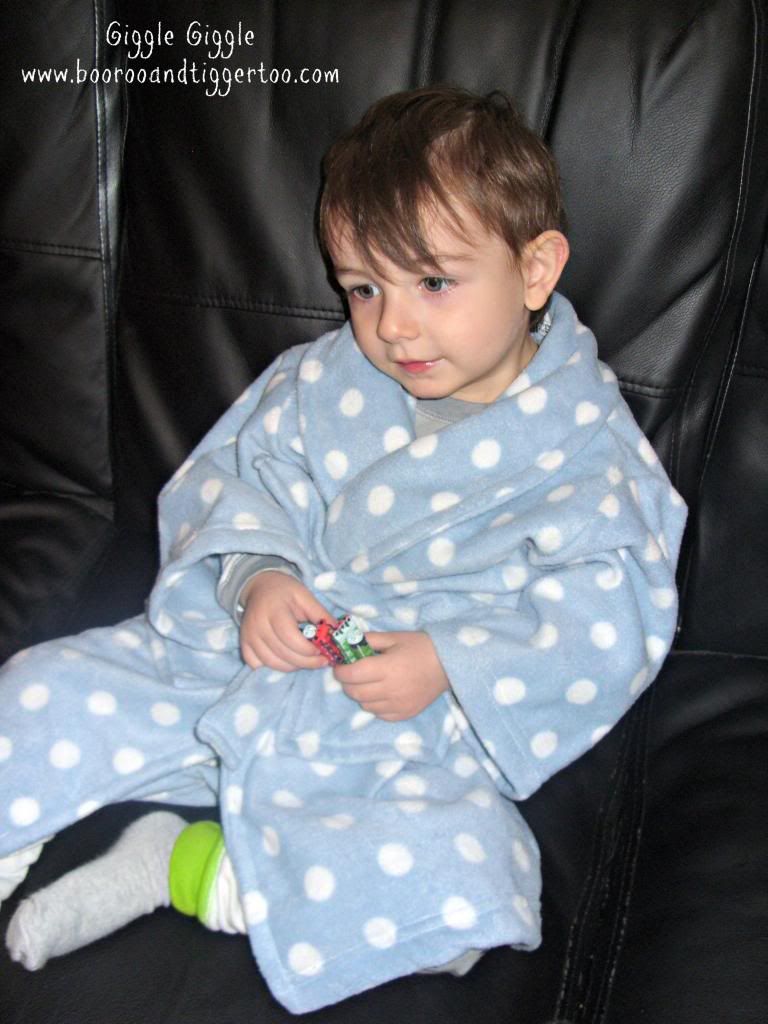 Boo Roo and Tigger Too's thoughts…
From first glance and and first touch of the dressing gowns you can see what fantastic quality they are. The fact that they are handmade in the UK makes them that little bit more special too.
Whilst clothes look great when they are first worn it is only after washing that you get a true reflection of whether an item is going to last. Both Roo and Tigger's gowns have been through the wash a few times now (messy devils) and they look like new, you wouldn't even know that they had been washed.
With the gowns being made of fleece I was initially worried about them bobbling but I needn't have worried, they are still soft and bobble free.
I have to say I am rather jealous of Roo and Tigger, why don't they make this in mummy sizes?
Colour Options
Price & Availability
Prices start at £26.00 depending on style and size
More Info

Boo xxx
Disclosure Policy
: I was sent two Giggle Giggle fleece dressing gowns in exchange for this post