Titan Magazines have added a new title to their already popular range of magazines, introducing Completely… Winx Club Magazine!
Available from most supermakets and newsagents priced £3.99 the first issue comes complete with 4 free gifts, body gems, lip gloss, nail file and nail varnish.
Inside each magazine showcases the adventures of the Winx Club Fairies: Bloom, Aisha, Flora, Musa, Stella and Tecna! Learn about each of their special magical gifts and powers and about life in Magix City!
You'll also find puzzles, games, posters and an all-new pull out mini comic.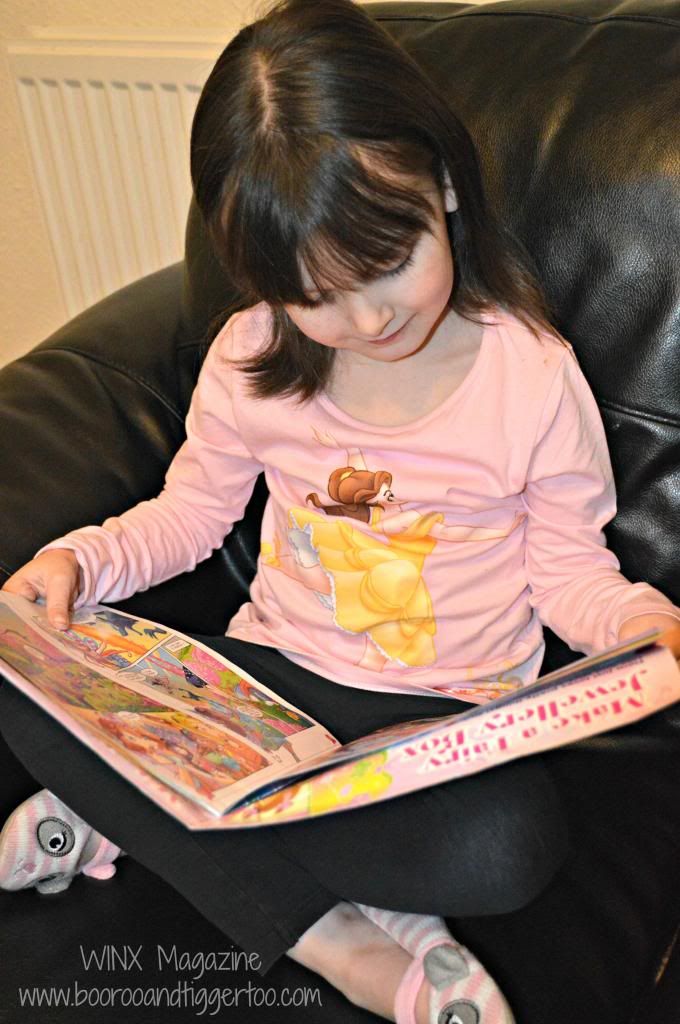 Roo is always asking me to but her magazines when we are in the supermarket but I am often skeptical on whether she is wanting the magazine just for the free gift. After having the opportunity to review the new Winx Club magazine and seeing her both enjoy the puzzles and games along with the stories I would now be willing to buy her a magazine.
Boo xxx
Disclosure Policy
: We were sent a copy of Completely… Winx Club Magazine FOC for the purpose of review.