When Roo and Tigger were babies I used sleeping bags on them. Much safer than using blankets on wriggly babies with the added bonus that they couldn't kick them off and get cold. Sadly babies don't stay baboes very long and once they learn to stand and walk sleeping bags no longer become the best sleeping solution.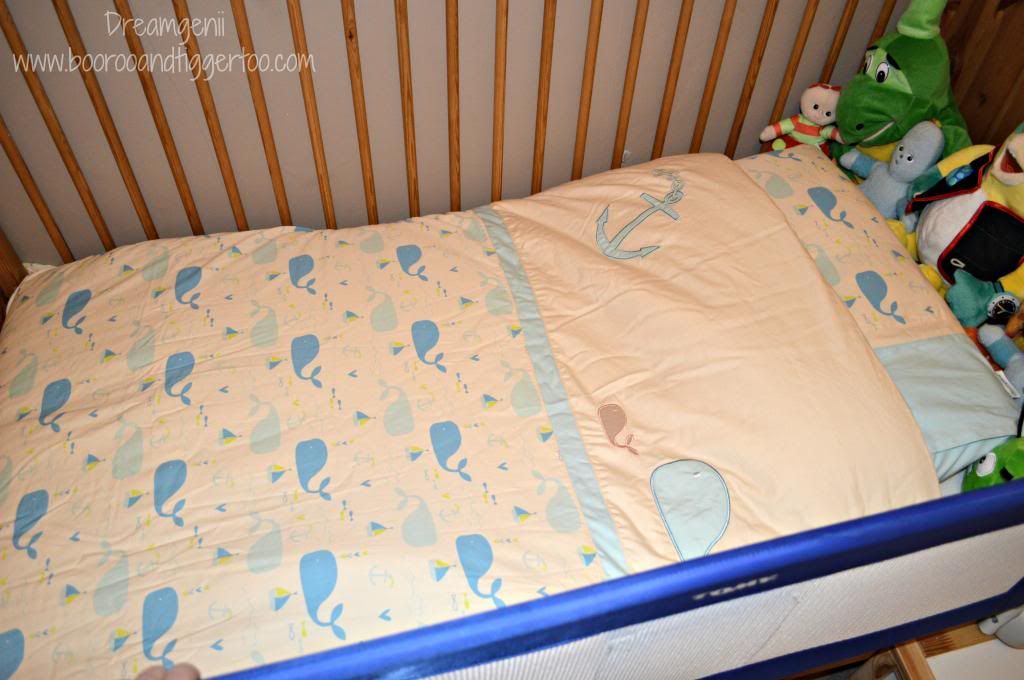 I'm not a fan of character bedding sets, children can be so fickle. So when the Blue Whale cotbed set arrived I was pleased to see that it was a neutral set that will last the test of time.

The blue whale design is charming and would lovely in any little boy's room. What I love most about this set is the option to have it with blue whale design showing or as Tigger grows I can turn it over and have the pale blue plain cover.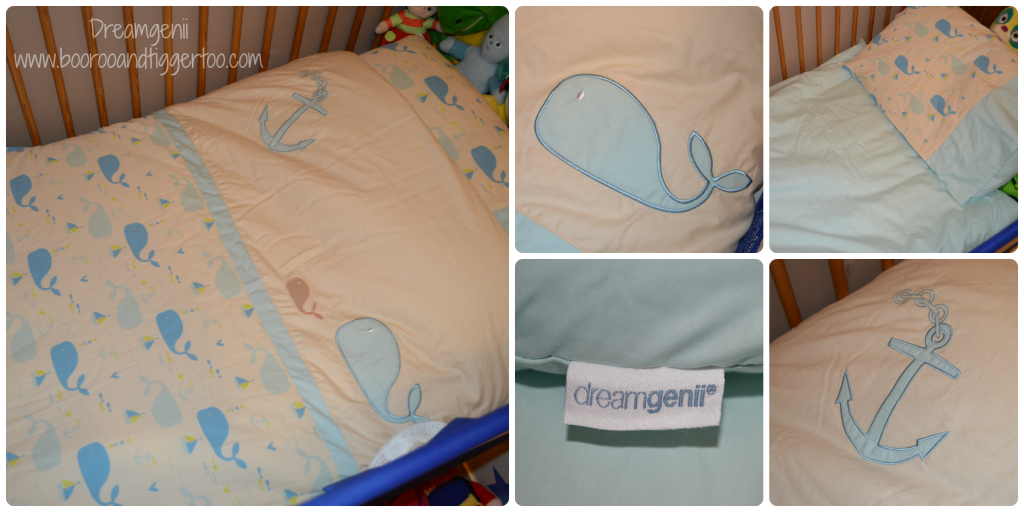 Available from Dreamgenii and Amazon
Boo xxx
Disclosure Policy
: We received a Dreamgenii Blue Whales Cotbed Quilt and Matching Pillowcase Set FOC for the purpose of review.