Are you a Harry Potter fan? Have you ever wondered how the spells came about? Wonder no more with the Book of Spells available on Playstation3.
J.K. Rowling provides Harry Potter lovers across the nation an insight into how the Book of Spells became the wizarding book of choice. In the video game Miranda Goshawk introduces the latest wizard how her book was written, the trick she played on her sisters and how the book has been translated into 72 different languages including gobbled gook.
Book of Spells allows the player to read, discover, learn and practise spells they already know and love, such as Incendio, Wingardium Leviosa and Expelliarmus (or smelly bananas as it is more fondly known in my house), along with discovering mischievous notes and spells scribbled into the margins by previous Hogwarts students, and humorous anecdotal facts relating to the spells.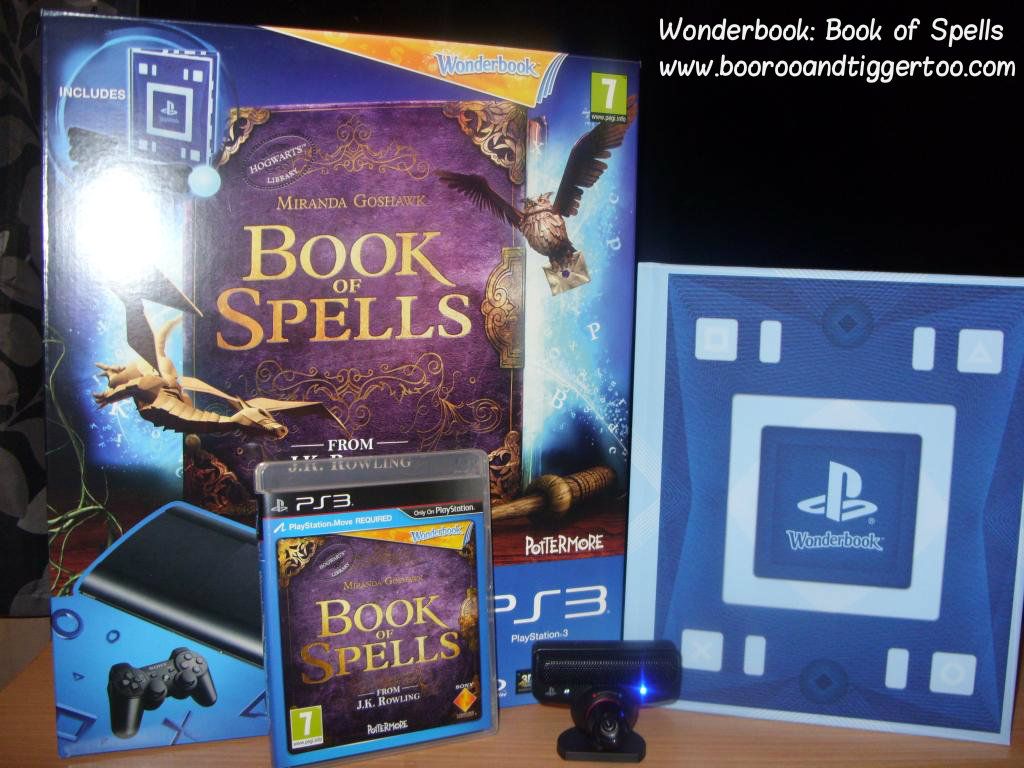 This interactive game via the Wonderbook and Playstation Eye and Move motion controller allows the player to…
Select their own wand style and see it come to life in front of their eyes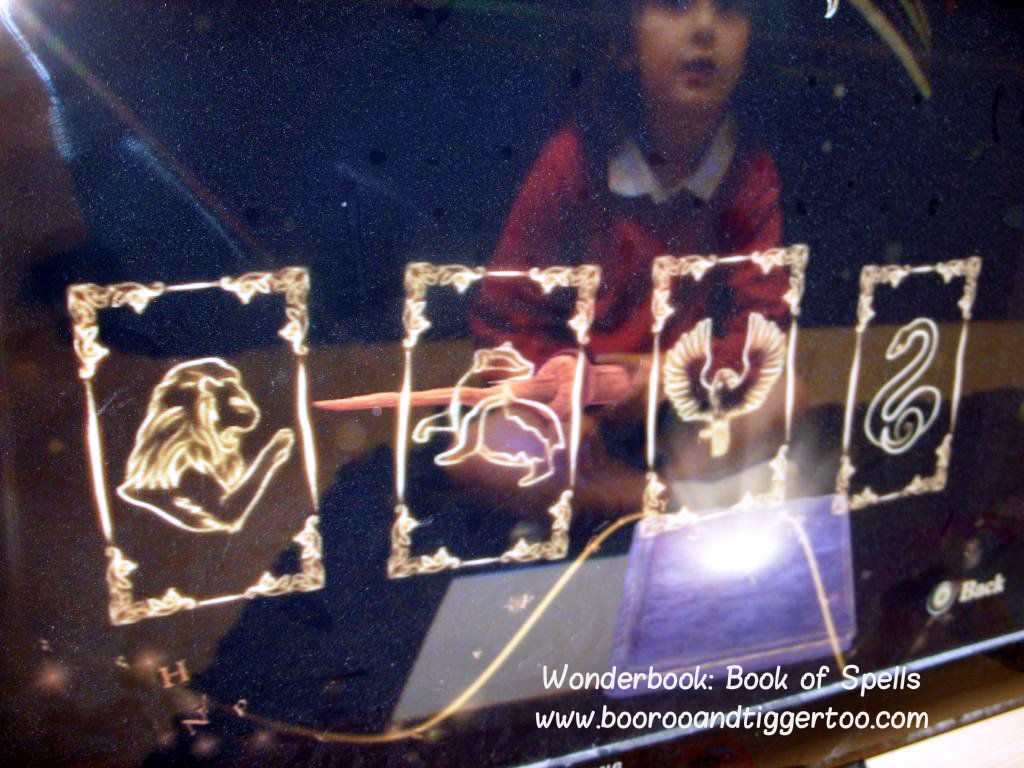 Select their house (excuse the dusty screen)
Gaining permission to remove the book from the restricted section
You can also opt to join your game play up to any pre-existing Pottermore accounts
Boo Roo and Tigger Too's thoughts
I'm not sure who was more excited about test driving this game, Roo or myself. We are a household of Harry Potter fans so anything that gets us that bit closer to Hogwarts is bound to go down well.
Whilst Roo is familiar with a traditional controller I wondered how well she would understand using the PlayStation Eye and Move motion controller. After a few teething problems of pushing the wrong button she soon got to grips with the controller and was well away.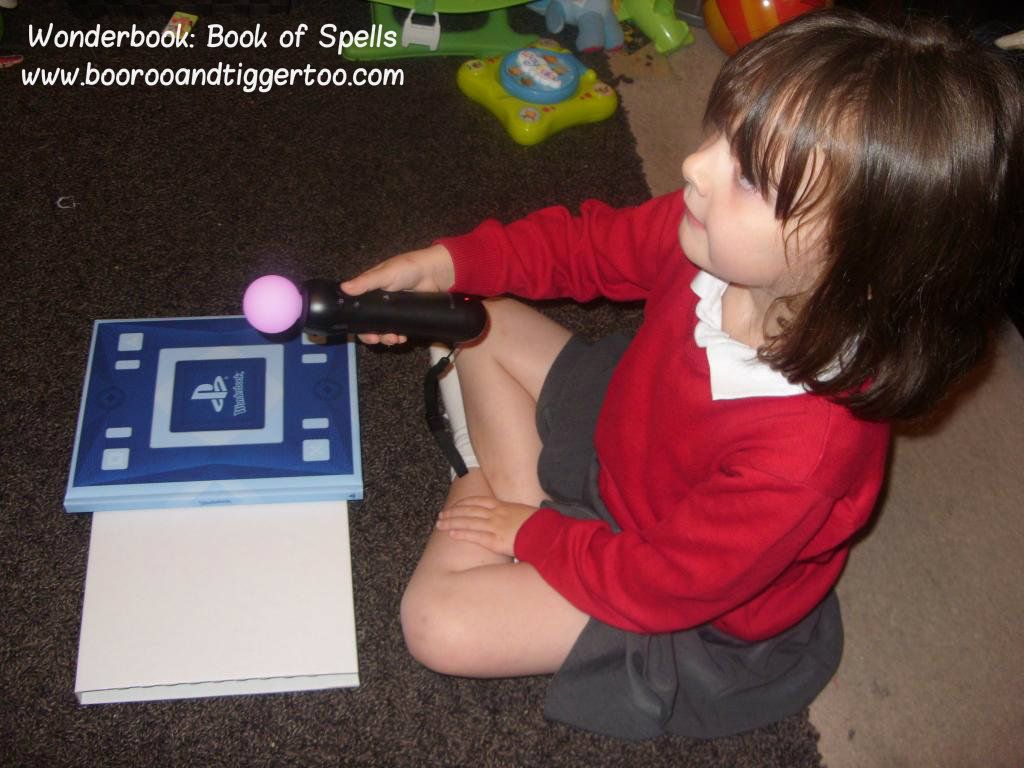 The Wonderbook was truly magical to Roo and I have to confess to both Mr Boo and myself. The graphics were interactive and with a quick turn of the book they allowed you to see the whole scene from every angle. Game play was smooth and allowed the player to refresh their memory on which spell was needed if forgotten.
A wonderful interactive game for all the family to enjoy, we can't wait to see if there will be more Wonderbook games available in the future.
The official video
Wonderbook Pack
There are three packs available to buy, depending on what equipment you already own. If you are all set up with a PS3 and PlayStation Eye and Move motion controller then you can opt for just the Wonderbook and game pack. Also available is a Wonderbook and PlayStation Eye and Move motion controller pack, along with a Wonderbook, PlayStation Eye and Move motion controller and PS3 pack.
Disclosure Policy
:
I am a member of the Mumsnet Bloggers Network, a group of parent bloggers picked by Mumsnet to review products, services, events and brands. I have not paid for the product or to attend an event. I have editorial control and retain full editorial integrity.