The Vanilla Multigrain Hearts have been specifically designed to support babies as they start to fee themselves more confidently. Suitable from 10 months, they are just the right size to help develop your baby's fine motor skills by encouraging them to employ a 'pincer grip' with their thumb and forefinger.
Boo Roo and Tigger Too's thoughts…
I poured these multigrain hearts into a bowl for Tigger, unfortunately as Tigger is reluctant to try anything new he would not eat any. He did enjoy playing with them, picking them up with his fingers and transferring them from bowl to table and vice versa.
Both Roo and I decided to have a munch as Tigger wasn't playing ball. The little hearts really do melt in your mouth and the vanilla taste is subtle and light. Roo was happy to munch away although for bigger fingers it was a little frustrating trying to pick up a few at a time.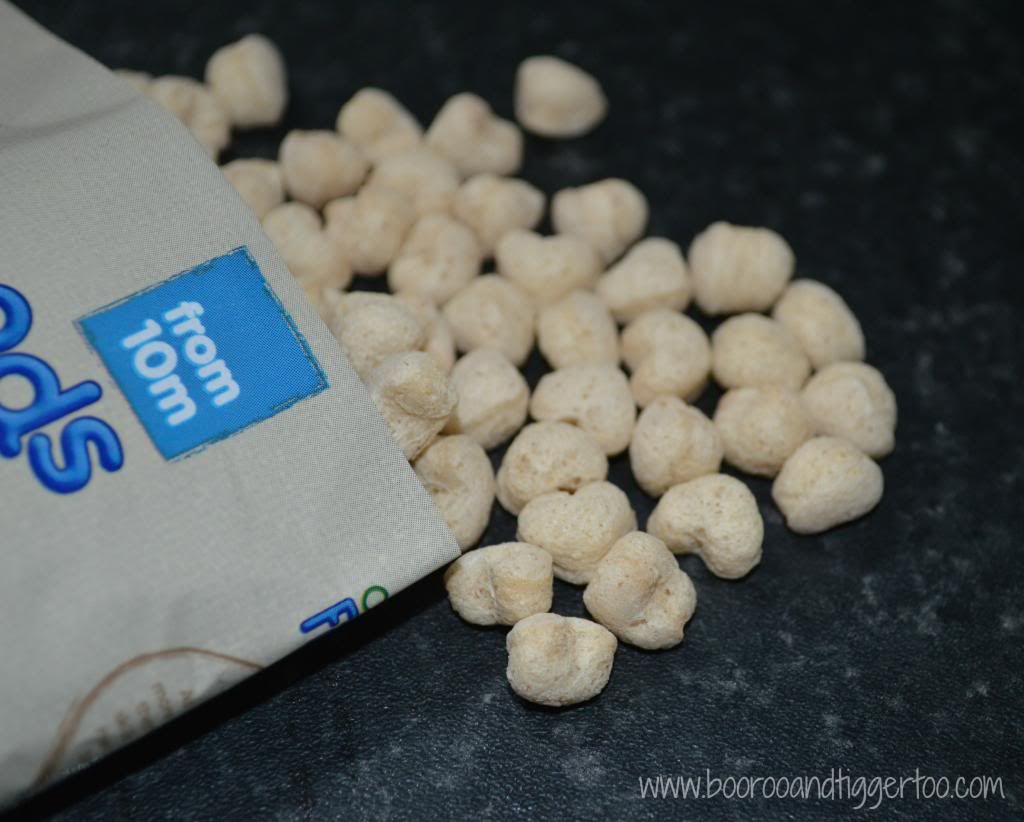 Available to buy in either single packs or 4-pack multipacks from Organix and most supermarkets.
Boo xxx
Disclosure Policy
: We received a couple of packets of Multigrain Hearts FOC for the purpose of review.