Scarlett is excited to be moving to the 
countryside, especially as it means she 
will finally get a pet. She chooses 
Bootle a ginger kitten with four white 
socks, and the two of them become 
inseparable. Then Scarlett has to start 
Bootle tries following Scarlett to school 
each day. But when there's a downpour, 
he gets lost. How will Scarlett ever be 
able to find him when she has no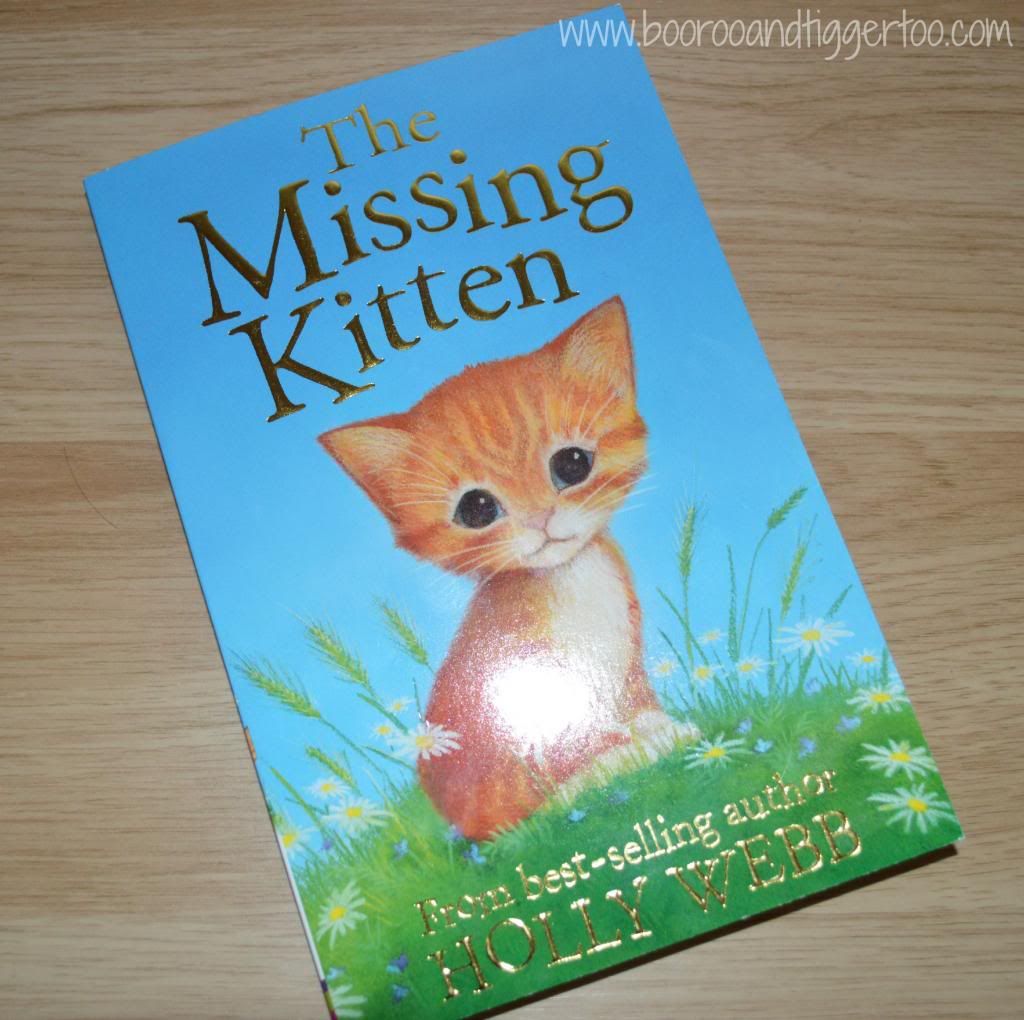 Illustrated by Sophy Williams
Published by Stripes Publishing
Even though Roo is a confident reader when I first opened the book I did wonder whether she would struggle to read and enjoy this book. Although upon showing the book to Roo and getting her to read the first few pages aloud I needn't of worried. With the story separated into chapters it enabled Roo to read a chapter each night without the 'can I just read one more page?' plea.
Listening to her read aloud enjoying the story was lovely and Tigger always loves letting Roo read to him. Roo did however get upset when Bootle got lost but Roo is a very sensitive girl and I had to reassure her that it was just a story and to keep reading to see if Scarlett managed to find Bootle.

Throughout the book there are little black and white illustrations which the story is written around. These are great at re-engaging the readers interest in the book and help bring the story alive.
Available from Little Tiger Press, Amazon
and many good book retailers
Boo xxx
Disclosure Policy
: We received a copy The Missing Kitten FOC for the purpose of review.