Mother's Day is that one day of the year where mothers all across the country hopefully are treated to a nice lay in, breakfast in bed, along with cuddles and love from their children. Of course a lovely present or two wouldn't go a miss too…

So Roo and Tigger (nudge, nudge Mr Boo) this is what Mummy has her eye on this year…


1. Team Edward or Team Jacob
Being a huge Twilight fan I'd really love the The Twilight Saga: The Complete Collection
, now it doesn't get released until Monday 11th March but I'm more than happy to wait that extra day for my present.


2. A new piece of jewellery?
Merci Mamam is a website that I often visit, looking at all the different charms available and coloured cords. Personally I'd love one of their charm bracelets…
Mother's Personalised MIX & MATCH Charm Bracelet – From £30.00
… A girl for Roo, a heart for Mr Boo and a boy for Tigger held together on a black cord.


3. A new bag? or two?
A little while ago the lovely Charlotte from The Mummy Blogger shared a picture of an Old Bag Company bag on Facebook. So I'm now blaming her for my lusting after one… hehe.


Burtie Messenger Bag – £36.99
This is their Burtie Messenger bag, lovely isn't it, available in four different colours but my favourite is the Mona-Mauve. This would make a great bag for work or when we are just popping out to the park.
I'm also lusting after their holdall…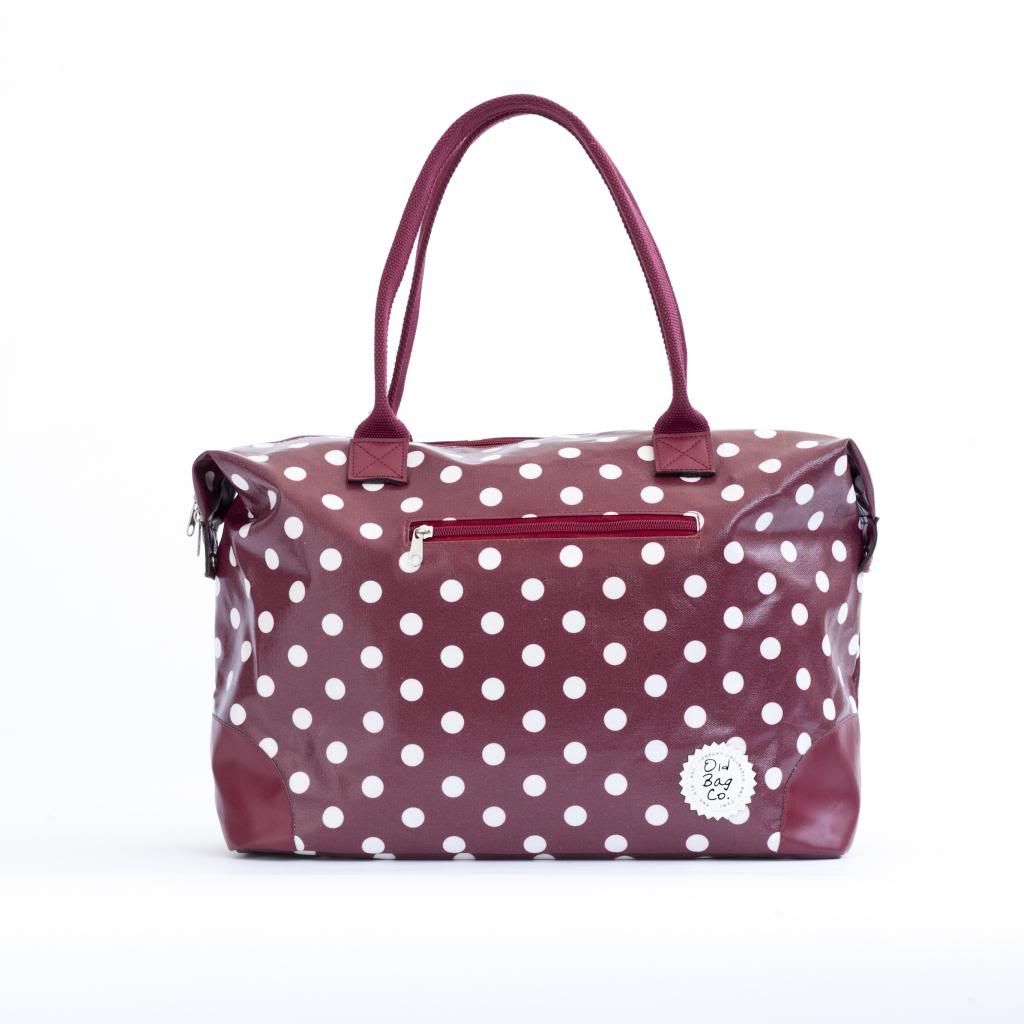 Holdall – £49.99
… especially in Raspberry Ripple I think it would make the perfect luggage on our trip to Butlins later this year.
4. You smell beautiful
For Christmas last year my best friend treated me to a new perfume, it was not my usual choice but I love it. So I think a nice big bottle of Versace Bright Crystal 90ml EDT Spray
 should last me most of the year. Great for when you are snuggling close and Roo says 'Mummy, you smell beautiful'.


5. A new top?
A woman can never have too many clothes. In my case I have the same few tops that I keep wearing, so I'd love to add a new favourite into the mix. I'm a fan of all things spotty so this Notch Neck top from Next is right up my street.


Notch Neck Top – £16.00
What do you hope to get this Mother's Day?
Boo xxx
Disclosure Policy
: I have received no products or financial compensation for this post, I am just sharing my Mother's Day wishlist.