One of the first books I bought for Roo was The Very Hungry Caterpillar, so when I found out I was pregnant with Tigger I wanted him to have his own copy. Whilst Roo had the classic story in a hardboard book, I managed to find Tigger a finger puppet version.
Back when Roo was in nursery she had a Very Hungry Caterpillar costume and she looked so adorable. So when Tigger's nursery sent a letter home saying they were dressing up for World Book Day I wondered where you could still buy one.
After searching online and only finding ones that were homemade I began to feel disheartened but then I came across Simply Fancy Dress and their selection of children's fancy dress. Finally, I'd managed to find a Very Hungry Caterpillar costume.
Available in two sizes, toddler 2-3 years and small 3-4 years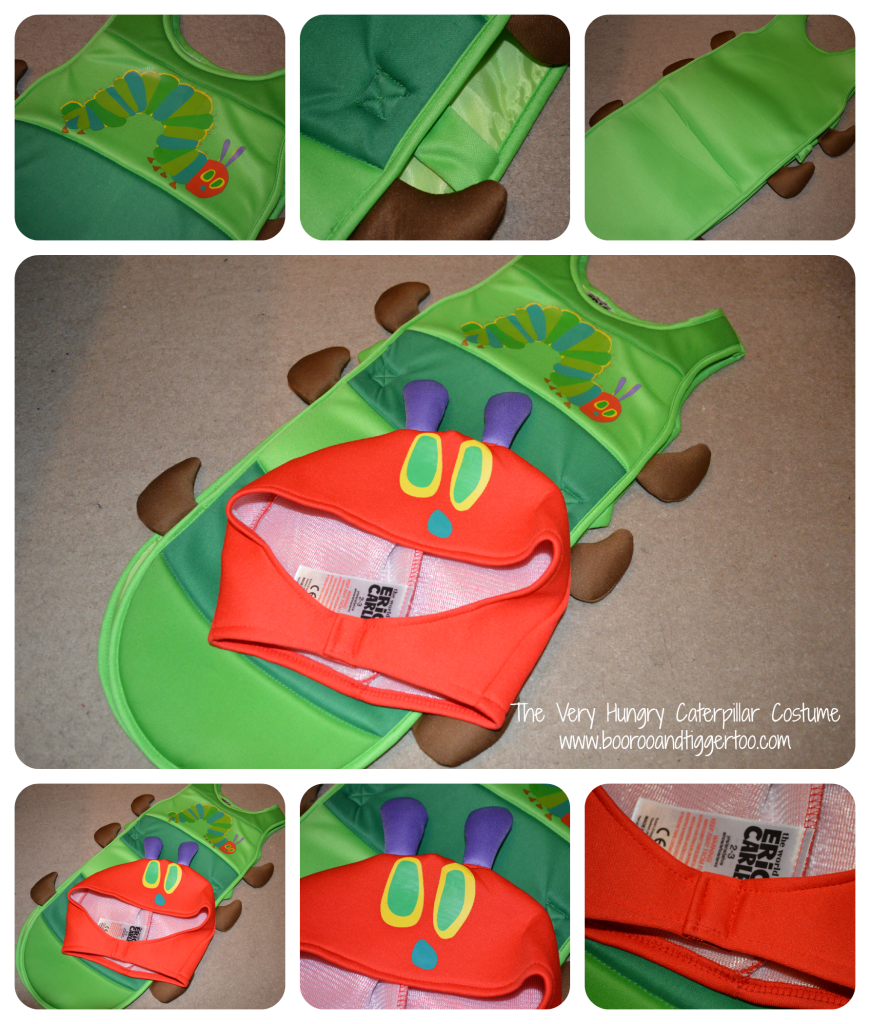 When it arrived I was pleased to see that it was a licensed product. Upon getting the costume out of the packaging it was soft to the touch, great for little one's skin. The costume contest s in two pieces, a tabard style body and hat. The main body has Velcro fastenings to both sides making it easy to get on and off. The red hat has one Velcro fastening under the chin so less fuss once again.
I have tried my best to get a photo of Tigger wearing it but he is being a monkey at the moment as running from the camera as soon as he sees me. So I'll leave you with the website image…