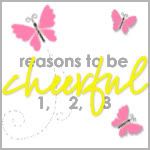 Thankfully this week normality has returned and I'm feeling far less stress out.
1. Parents evening this week (why do I always get so nervous attending these?). Roo is doing really well, her handwriting is coming on leaps and bounds. She is reading above her required level and her maths is improving too. Well done, mummy and daddy are so proud of you!
2. I finally decided upon a stroller, after weeks months of searching. Just waiting for it to arrive and then I'll share my chosen stroller with you all (I hope I've made the right decision).
3. I bought myself a new top this week (which is totally out of character, I do not spend money on myself) and I'm really pleased with it. I have a day out planned soon so saving its first wear for a special day.