… Rivetz Giant Hornet Extreme Card Sculpture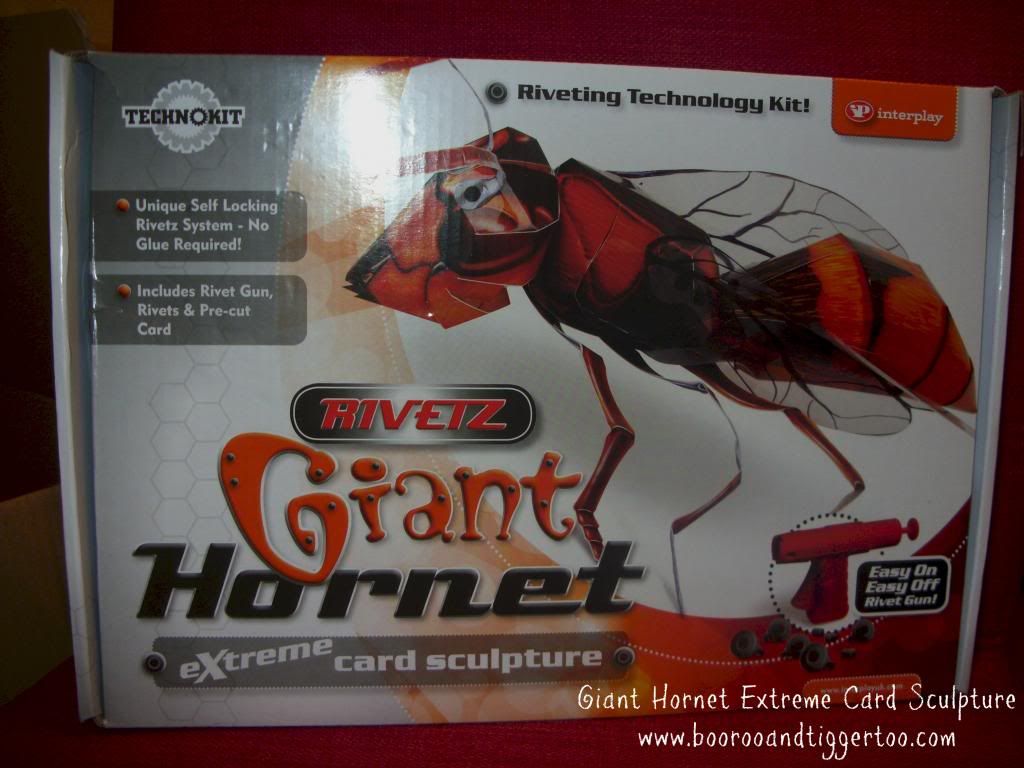 The innovative new Technokit Rivetz collection will make the perfect gift this Christmas, with three riveting projects to keep the kids entertained for hours!

Boys who love to build, will be captivated by these new Rivetz kits as they learn how to snap and fix pieces of the pre-cut, decorated card together to create giant sculptures such as a superb Dragon, a Giant Hornet or an awesome red, black and white Racer (all £12.99).

Each Rivetz kit contains coloured, glossy card, the patented Rivetz Gun and the all-important Rivetz that once fitted together, make giant models that can be displayed on a shelf, desk or hung from the ceiling. The unique feature about these kits is that the Rivetz Gun can also remove the Rivetz without damaging the card, so the sculptures can be taken apart and rebuilt with friends whenever they wish.

Whether it's a one off project or a sculpture to be deconstructed again and again, the Dragon, Giant Hornet and Racer will make great gifts that can be proudly displayed for many years to come.