The festive season is fast approaching and it will soon be time for the work, school or family Christmas party. With so much to organise at this time of year one of the last things you may be thinking about is what you are going to wear. Let me suggest a few key pieces from Simply Be that will transform your party wardrobe and can be either dressed up or down depending on the occasion.
Little Black Dress
Whilst not everyone is keen on wearing dresses I do think that having a little black dress tucked in your wardrobe is a key item to have. It can be worn with either tights or leggings, or if you are brave enough or have legs to die for then why not show those pins off.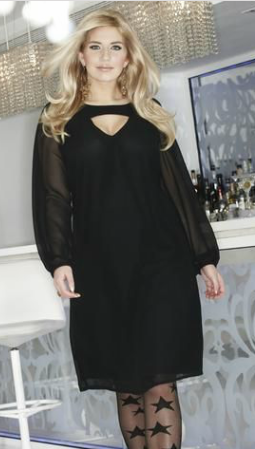 Accessories
The easiest way to achieve the look you want is to accessorize so try adding jewellery, scarves, a gorgeous handbag or fabulous shoes to a key party piece. You can then chose how dressy you wish or wish not to be.
Shoes
Personally I feel that shoes can make or break an outfit, whilst I would love to have hundreds of shoes unfortunately funds, space and children do not allow this so why not opt for an all round pair that can be added to a few outfits.
What key pieces do you have in your Christmas Party wardrobe?
Boo xxx
Disclosure Policy
: I was sent two clothing items from Simply Be in exchange for this post