They say that every child is different, some are academic whilst others are more hands on. Roo I would class as academic, she loves the thrill of getting 10 out of 10 on a quiz. Tigger on the other hand I have a feeling is more hands on, watching him work out how something works. Then seeing the sense of satisfaction across his face once he has figure it out, is just amazing.

Born Gifted contacted Boo Roo and Tigger Too a little while ago about their range of George Luck Puzzles and offered Tigger the opportunity to review them.


Rainbow Duck
Fun for age 2-4yrs, a puzzle to teach manipulative skills, shape and colour recognition. Fun to use and very durable.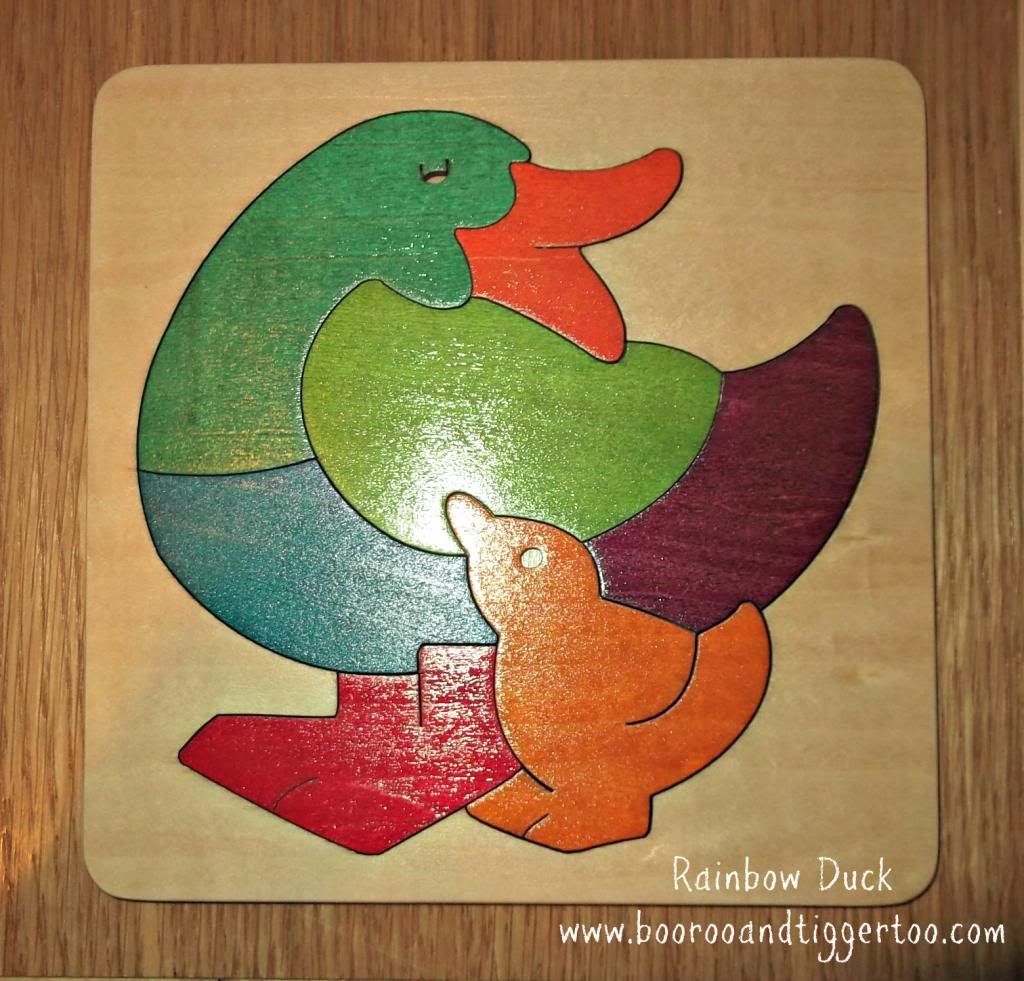 Rainbow Duck – £5.99 inc delivery
Grasslands
For 2 year +, a 5 layer play and learn puzzle to teach toddlers hand eye co-ordination and shape recognition.


Grasslands – £7.99 inc delivery
Boo Roo and Tigger Too thoughts
First impressions on the puzzles were of how well made they were, with no sharp edges. Each piece fits together with the next like a hand in a glove.

Tigger was excited by the seeing the animals and enjoyed naming each one as he took each puzzle apart. As he has just turned 2yrs he did struggle a little with the rebuilding of the puzzles, however soon got the hang of the Rainbow Duck.

The Grasslands layered puzzle proved a little more difficult for him and still now he doesn't always get the layers in the right order. He has however found a new way to play with the Grasslands puzzle, by letting his imagination run free and interacting with the animals.


More Info
Boo xxx