Mini club clothing

 are staple items in both Roo and Tigger's wardrobes. The durability, washability and practicality of their clothing makes it a must have. With prices rivaling other high street shops it won't break the bank either.
So when Mini Club offered me a chance to review an outfit from their Bows and Arrows collection for Roo and Tigger of course I said 'yes please'.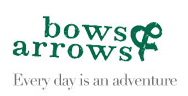 When the parcel arrived I opened it with anticipation. The items included were lovely, however I will be honest and say that they are not necessarily what I would have personally bought for them. However at the weekend Roo and Tigger tried the outfits on and actually I think they looked really cute.
Now the best way to try out new clothes for comfort, fit and durability is jump up and down on mummy's bed (don't tell Mr Boo!).
Roo's Outfit
Girls Bows & Arrows Pointelle Knitted Cardigan
 – £14.00
Bows & Arrows Girls Denim Jumpsuit – £16.00
I'd never considered putting Roo in a jumpsuit before, but teamed with a cardigan I think it makes a cute outfit. The jumpsuit has a gathered waistline, pockets and buttons down the front. The purple cardigan has frills to each shoulder and buttons all the way up to the collar. Roo loved the purple ruffled flower detailing to one pocket on the jumpsuit. I would love to try to get a matching hair clip to finish off the outfit.
Tigger's Outfit
Bows & Arrows Boys Red Jeans – £11.00
Bows & Arrows Boys Check Shirt
 – £11.00
Coloured jeans are not an item I would have bought Tigger but after seeing him in a pair he will soon have a rainbow assortment to choose from. Tigger was sent red skinny jeans, which were a little on the long side but due to the style of the jeans they looked great with turn-ups. The checked shirt made him look so grown up, with pockets and coloured buttons. Tigger really liked the buttons, pointing them out, counting and telling me their colour.
So I challenge you all to go and take a look at the Bows and Arrows collection and select something for your little one that you might not usually buy… You might just be as surprised as I was.
Disclosure Policy
: We were sent the above items from the Mini Club, Bows & Arrows Collection for the purpose of this review.