Baby showers are no longer something that you would just associate with America. There is a growing trend within the UK to either throw your own baby shower or host one for a friend or family member. Whilst the Americans have the experience of planning baby showers, it doesn't mean that we can't get involved in the action and throw an amazing party to welcome the arrival of a new baby.
Whether you are just having a small get together at work as a colleague heads off on maternity/paternity leave, a family BBQ for your nearest and dearest or if you are going all out and having a big party for all friends and family to enjoy take a look at my guide on how to plan a baby shower…
How to plan a baby shower
Location
Depending on the number of people you plan to invite, many restaurants and local hotels have a room that you can hire for the afternoon to provide a bit of space and privacy. Not only does this give you a blank canvas to work with when thinking about layout and decorations, but also puts the catering and washing up into somebody else's capable hands, giving you one less thing to worry about.
Theme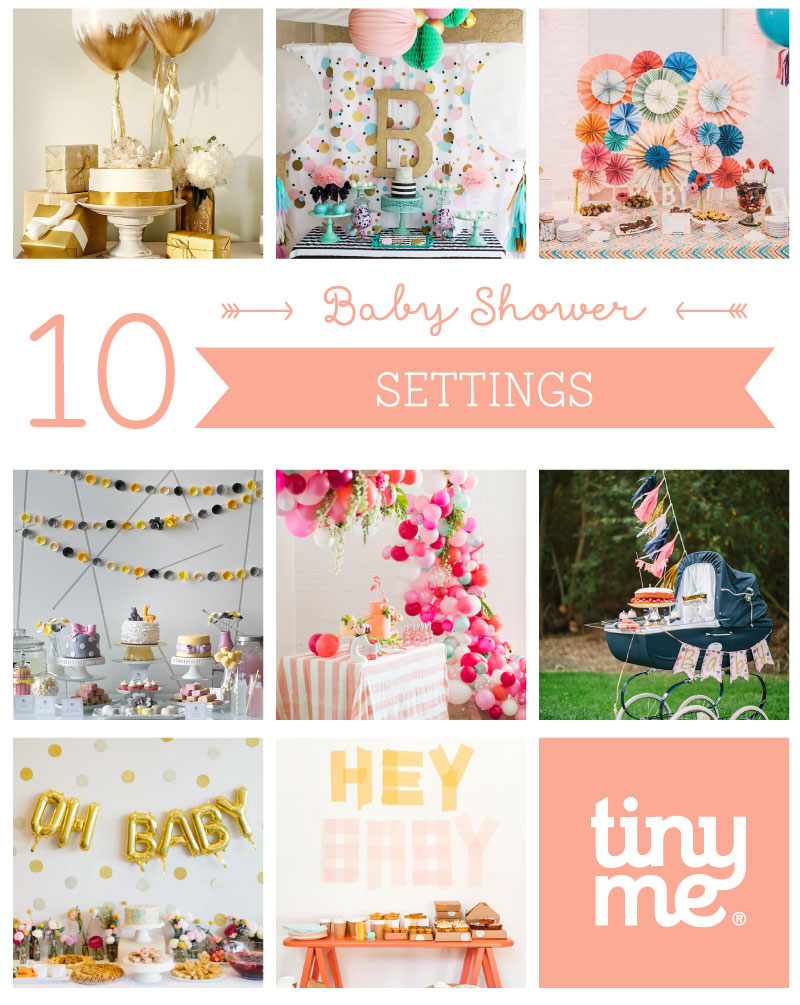 Traditional pastels are nice for any baby shower, but don't be afraid to branch out and pick something bolder. If your parents-to-be have a favourite holiday destination, ie. Mexico, why not theme it around that? Little quirks and touches like a baby bottle piñata and nachos served instead of canapés can easily tie into the theme without straying too far from the traditional baby shower format, and will mean a lot to them that you picked something so personal.
For some great baby shower theme ideas check the Tiny Me blog
Timing
Most mums wait until their second or third trimesters to hold a shower, so booking the shower for anytime within this six month period is perfect. I would suggest avoiding the month prior to the due-date, as you're running the risk of the baby making an unexpected arrival, leaving all your plans on the back-burner until the parents have a spare afternoon, which is hard to come by when you're juggling a new-born!
Invitations
Working alongside your chosen theme instead of grabbing some generic store-bought invitations why not give that something extra special to your invitations by personalising them using an array of invitation templates available from Truprint. Whether you decide to have flat or folded cards, add a photo or my personal favourite the Silver Glitter Chervon card design which can printed in yellow, pink or blue.
Gifts
Over the coming week I will be showcasing some fabulous gift ideas, whether you are looking to collaborate on your gift buying, purchasing from a wish list or just need of some suggestions I hope to have it covered for you.
You should also think about giving each of your guests a little gift too, personally I would suggest The Chocolate Wrapper as you can personalised chocolate bars from one of their extensive range of wrappers or design one of your own. What a great way to say thank to your guests for coming and why not treat yourself at the same time to their 'Chocolate: Mummy loves you' tin to hand out the personalised chocolates from as I'm sure your guests will love it and you'll have a fabulous tin at the end (hopefully with at least one of the chocolates left for you to enjoy).
What do you think about baby showers?