As a child I can remember eating Soreen malt loaf served with custard as a tasty dessert, however Soreen can be eaten throughout the day. Whether it be breakfast, solving that mid-morning hunger pang, afternoon munchie attack or simply as a dessert when only something scrumptious will do.
Soreen has brought a slice of sunshine to snacking with the addition of the Soreen Orange loaf. This zangy addition is bursting with orange pieces, tangy fruit juices and sweet sultanas. Whilst the new loaf could be enjoyed with a layer of chocolate spread or even toasted I have found the best way to make the best of the new Soreen Orange loaf…
Try my delicious Soreen Orange Loaf and Butter Chocolate Pudding recipe…
Soreen Orange Loaf and Butter Chocolate Pudding recipe
A delicious twist on a traditional bread and butter by using Soreen Orange Loaf and adding chocolate sauce.
Ingredients
2x Soreen Orange Loaves
60g Butter
400ml Whipping cream
75g Caster sugar
150g Chocolate (broken into pieces)
3 Medium eggs
25g Cocoa powder
Method
Pre-heat the oven to 180C/Gas Mark 4
Lightly butter an ovenproof dish (a large Pyrex dish about 2L would be perfect)
Slice the Soreen Orange loaves, you should approx 8 slices per loaf the place into the ovenproof dish
Melt the cream, sugar butter and chocolate in a bowl over a simmering pan of boiling water
Break and whisk the 3 eggs in a large bowl before adding the chocolate mixture and cocoa powder – mix well to ensure that there are no lumps
Spoon the mixture over the Soreen Orange loaf ensuring an even coverage
Bake in the oven for 25-30 minutes
Serve warm with or without spray cream
Notes
Why not try different flavours of Soreen to create a delicious treat.
Linking up with…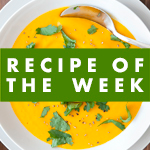 Disclosure: We received some Soreen Orange Loaf to taste FOC for the purpose of this post.