I love watching toddlers walk, they just look so cute pottering along. As cute as it maybe to watch, the number of little ones I see running freely scares the life out of me. As any mum can tell you within a blink of an eye your child can dash off in the opposite direction. So for me a good set of toddler reins is very important.
Hello Baby recently offered me the chance to review a set of the Goldbug 2-in-1 harness buddy, available in 10 designs. As Tigger is a huge lover of Giraffes so I just had to choose that design.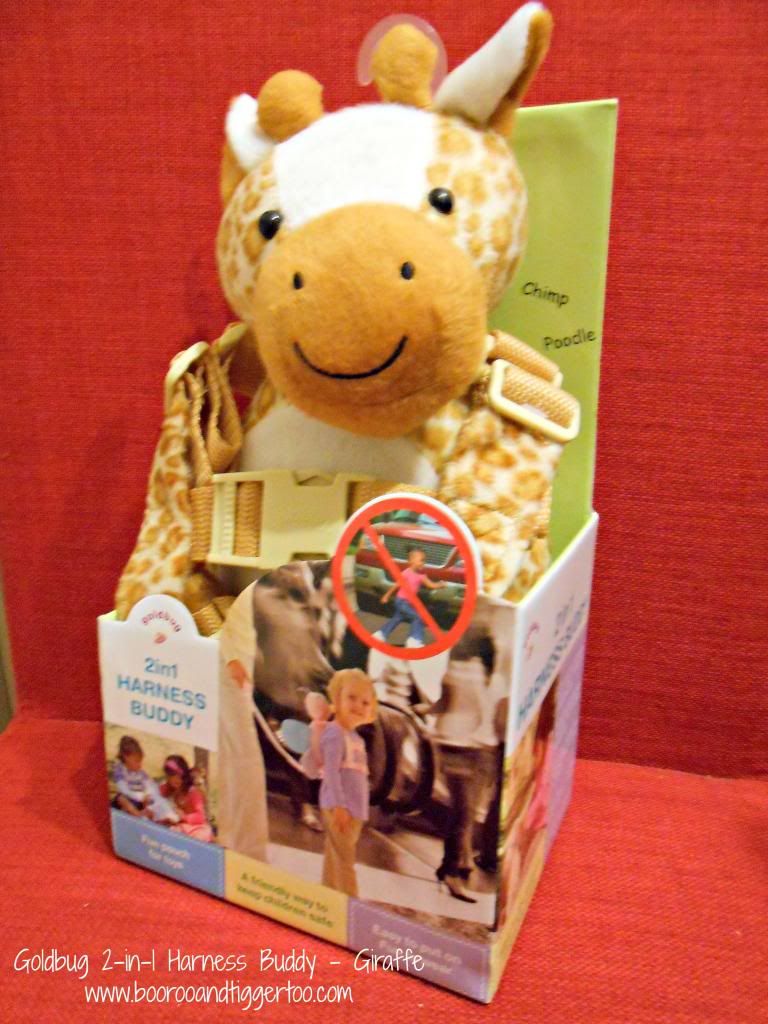 Delivery was fast and the Goldbug arrived safely packaged inn its own box. Tigger was very excited to see the Giraffe buddy. In fact for the first day or so he wouldn't let me put the harness on him and he was having do much fun just playing with the Giraffe.
Once I had explained to Tigger (with the aid of Roo's teddy bear) that it actually clips on his back so he can wear it whilst we go out he was happy to put it on.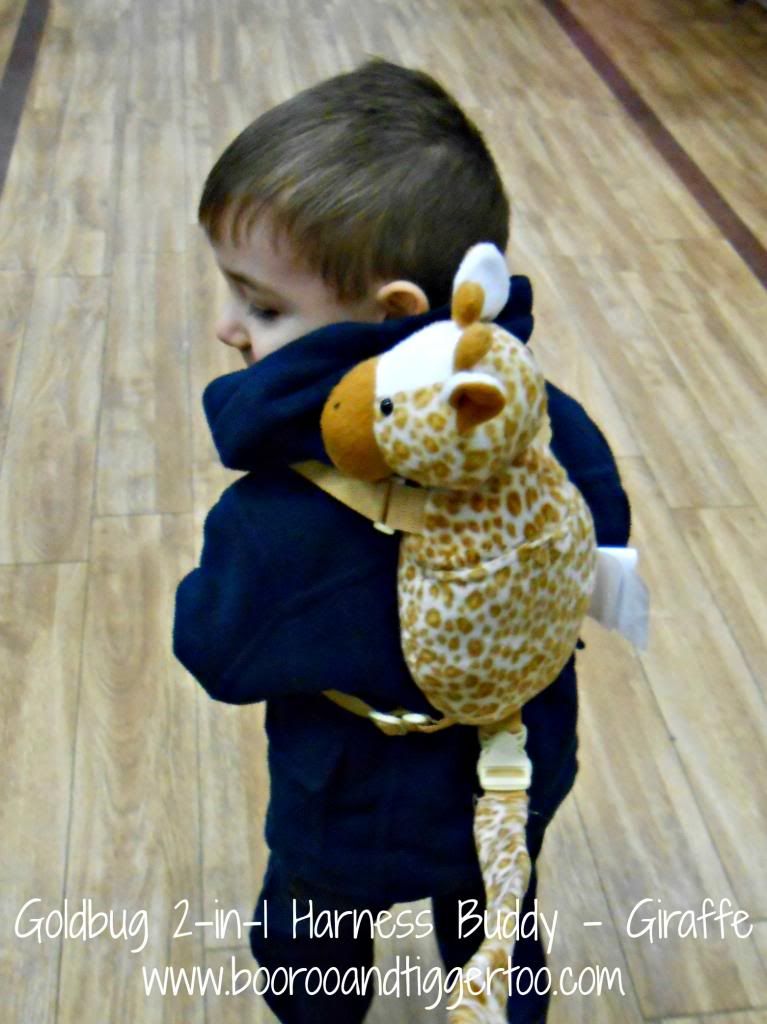 Attaching the harness
Slip the straps over each arm
Check the shoulder adjusters for snugness
Clip adult safety strap to the buddy and off you go
Clip the two chest straps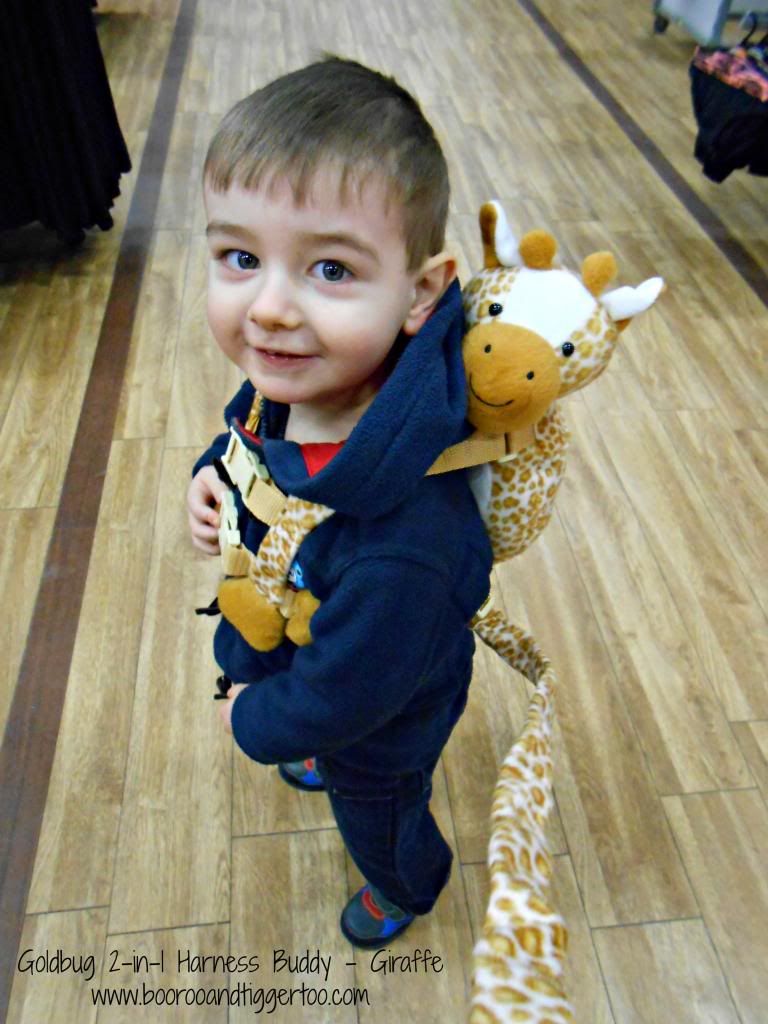 Key features
Handy storage pouch at the back
Adjustable straps
Convenient safety click buckles
Safety rein with secure clip attachment
Machine washable
Age: from 18 months
Boo Roo and Tigger Too's thoughts…
Personally I love the idea that the safety harness is also a buddy, making it more appealing to little ones. Letting them choose their favourite animal and it joining them on all their adventures. Tigger has really taken to his harness buddy, 'come on Mr Giraffe' he says as we head out the door. The double chest straps provide that extra reassurance as well as a more comfortable fit for your little one.
Available designs
Butterfly | Chimp | Cow | Giraffe | Lion | Pig | Pony | 
Puppy – Ivory | Puppy – Plush | Tiger
Price
£16.99
More Info
Boo xxx
Disclosure Policy
: We received a Goldbug 2-in-1 Harness Buddy – Giraffe in order to complete this review.