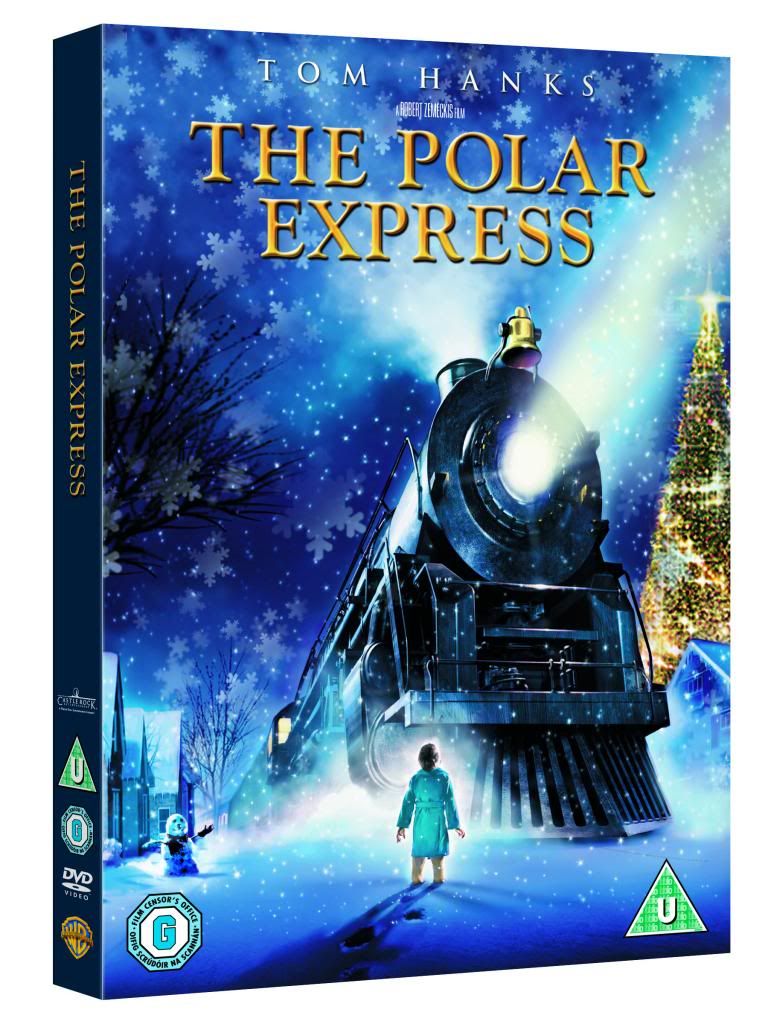 It's Christmas Eve, and you're about to roller-coaster up and down mountains, slip-slide over ice fields, teeter across mile-high bridges and be served hot chocolate by singing waiter more astonishing than any you can ever imagine. You're on The Polar Express!

Tom Hanks stars in and Robert Zemeckis directs this instant holiday classic filmed in dazzling performance-capture animation that makes every home magical.
This is a family favourite in the Boo Roo and Tigger Too household, in fact it is usually one of the first Christmas films that we put on. Roo did go through a phase about three years ago that she had to watch it at least once a day, everyday from September through to Christmas Day. It is one of those magical films that transports you to the North Pole and you are scooting through the scenery with the characters.
Disclosure Policy
: I was sent a copy of Polar Express 3D on Blu-Ray as part of my Warner Bros. #FestiveFilms stocking.