We have a rule in the Boo Roo and Tigger Too household, any money found in pockets whilst doing the washing is 'finders keepers'… Obviously as I do the majority of the washing I usually benefit, result! However I think that Mr Boo has gotten wise to this rule and now checks his pockets before putting anything in the wash, boooo!
MoneySupermarket contacted me to see what I would do with £20 if I found it hidden away in a pocket for their #WhatsInYourPocket challenge.
What could I spend £20 on? My usual instinctive thought is to buy something for the children. Maybe a new Skylander for Roo or a Thomas Take n Play train for Tigger, but no, this £20 is all for me.
Originally I had hoped to get my haircut as my best friend had given me a half price recommend a friend voucher for her usual hairdressers. However trying to fit in a trip to the hairdressers is not as easy as it sounds, so between my little window of opportunity and the work schedule of the hairdresser in question this was not possible.
Back to the drawing board…
Maybe I should buy that fitness DVD that had been on my Amazon wishlist for ages… or maybe not. Seriously I am not going to spend my £20 on a fitness DVD!
Time for plan C?? I don't have a plan C… oh crumbs!
To take my mind off the fact I had no plan C I headed to the supermarket to do the weekly shop. Whilst browsing the clothing department I spotted a pair of boots out of the corner of my eye on the sale rail. Now the thing with sale rails all the lovely stuff is on the end to draw you in even though you know it won't be in your size. With this in mind I thought I just pop over and take a closer look… Size??… Oh my goodness they are my size I don't believe it (Victor Meldrew moment!). The best part they were only £8! I popped them in the trolley quick as lightning for fear that someone else would snap them up before my eyes.
So £8 spent what do I chose to spend the other £12 on?? cue an advert for a different supermarket offering 25% off all clothing maybe I could pick something up something to wear with my new boots.
After searching through the aisles I managed to pick up a new jumper. A lovely baggy style jumper with a large love heart on the front, just £8.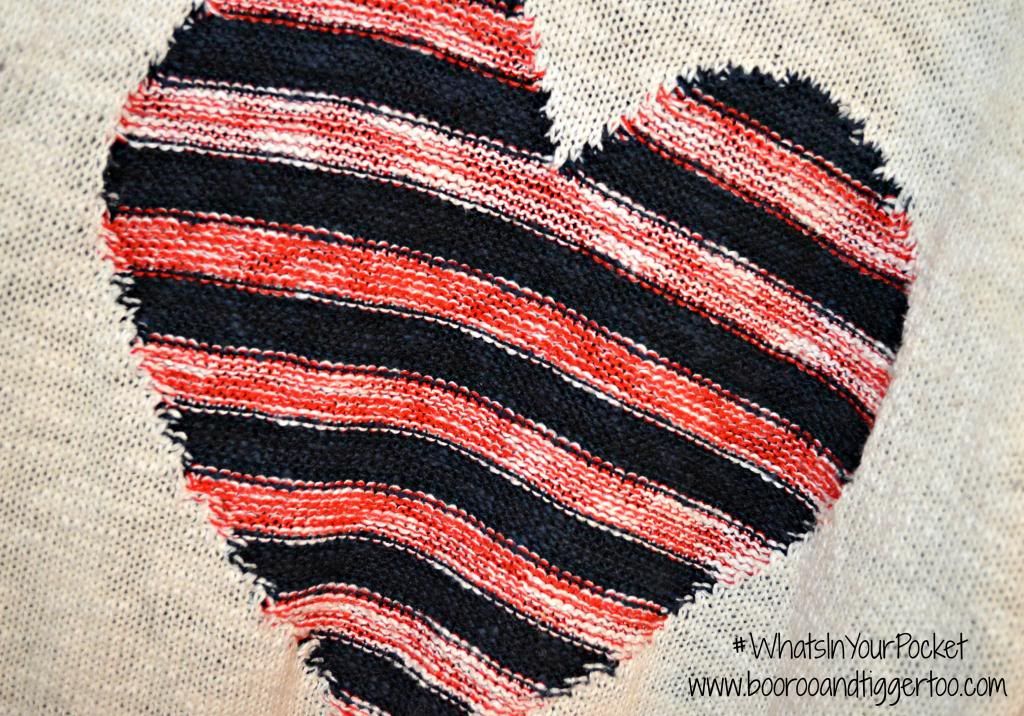 I also managed to grab a new pair of leggings too, £4.50, pushing me 50p over my £20 but I don't mind as I now have a whole new outfit… Just need somewhere to wear it now.
What would you buy if you found £20 in your pocket??
Boo xxx
Disclosure Policy
: I received £20.00 in order to complete this challenge on behalf of
MoneySupermarket.com