Household chores, love them or hate them they still have to be done. For me there are some that I prefer to do and others I'd really rather not! However my biggest concern is that whilst I'm busy doing the housework Roo and Tigger are either a) left to their own devices (as any parent will tell you… never a good things) or b) I'm tripping over them as they keep asking me to play, read or go to the park etc. So I thought 'why not get the children involved with the household chores?'…
Dishes
We are lucky enough to have a dishwasher (I hate washing dishes!) so I get the children involved by hunting in the living room and on the dining room table for plates, cups etc. and get them to bring them to me so I can load the dishwasher.
No dishwasher? no problem they can still bring you the dishes but you can either let them wash the non-breakables (making sure all knives are out of reach) in the kitchen sink or of the weather is good sit them outside with a washing up bowl and let them wash plastic dishes until their hearts desire.
Washing
I have to admit to having two wash baskets, a white one for well you guessed it whites and a black one for colours/darks. So Roo has always unknown that when she puts clothes in the wash each evening that they get separated into the relevant basket. I know I have OCD but it does save me time on loading the washing machine by grabbing the basket that is fullest.
So if unlike me you don't pre-separate your dirty laundry then empty it all out on the kitchen floor and get the children to help put it into piles. This helps them with their clothes and names of clothing etc.
Once the washing has finished and it needs hanging out to dry let the children empty the washing into the wash basket and carry/drag it outside. One can hand you the clothes whilst the other hands you the pegs.
Ironing
Obviously ironing is too dangerous for little hands so to keep them busy whilst I
get out the ironing board
I tip all the socks and underwear onto the living room floor. I then let them sort them out into piles of Roo's/Mummy's/Daddy's underwear, now Tigger is too little to really understand this but he enjoys getting all the socks into a pile ready for Roo to pair up.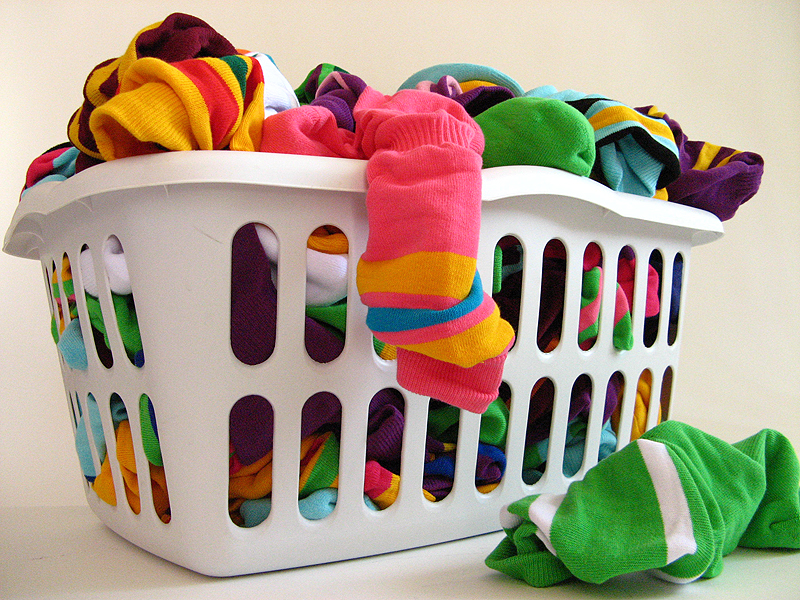 Dusting
In my experience give a child a feather duster and they are as happy as a pig in mud. Don't ask me why, I have no idea, personally I'm not a huge fan of dusting but children seem to think it's fabulous.
Roo and Tigger seem to have fun 'playing Mummy' and it does allow me to spend time whilst getting the housework done… I just wish they were so enthusiastic about tidying up their toys!