Last year I opted to take out home and buildings insurance with you, for two reason… Firstly, you were offering free contents insurance when you purchased buildings insurance, thus saving me money. Secondly, I got a free meekat for accepting your quotation.
At the time I had one or two calls from your office asking whether I would like my insurance documents posted to me or if I would collect them from the Great Yarmouth branch. Alarm bells should have rang then, but no.
Come the beginning of January and one month until my policy runs out and I receive a call informing me of my upcoming renewal. You offered me the opportunity to renew over the phone and I politely explained that the price quoted was not competitive and I would be comparing prices online.
A few days later I get a letter with a new discounted renewal price, amazing how you can suddenly save me £90. Good job I didn't renew on the phone!
Since that phone call and follow up letter I have received 3 further phone calls and two emails. Unfortunately  the lady who called me on the last call caught the brunt of my frustrations. I explained in no uncertain terms that I knew my policy was up for renewal and I did not need reminding every 5 minutes!
So last night I finally sat down and checked the varies comparison websites and low and behold I can get a cheaper quote elsewhere… In fact a saving of £102! not forgetting the additional £90 you managed to knock of my original quote.
So thank you for all your correspondence but no thanks, I'm off elsewhere hopefully for a peaceful life.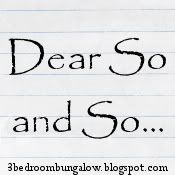 I bought and paid for my own home and buildings insurance, I'm just having a moan about be harassed to renew for a much higher price.