with his fork and with his knife.
He'd munch them, and crunch them,
While they'd wriggle and squirm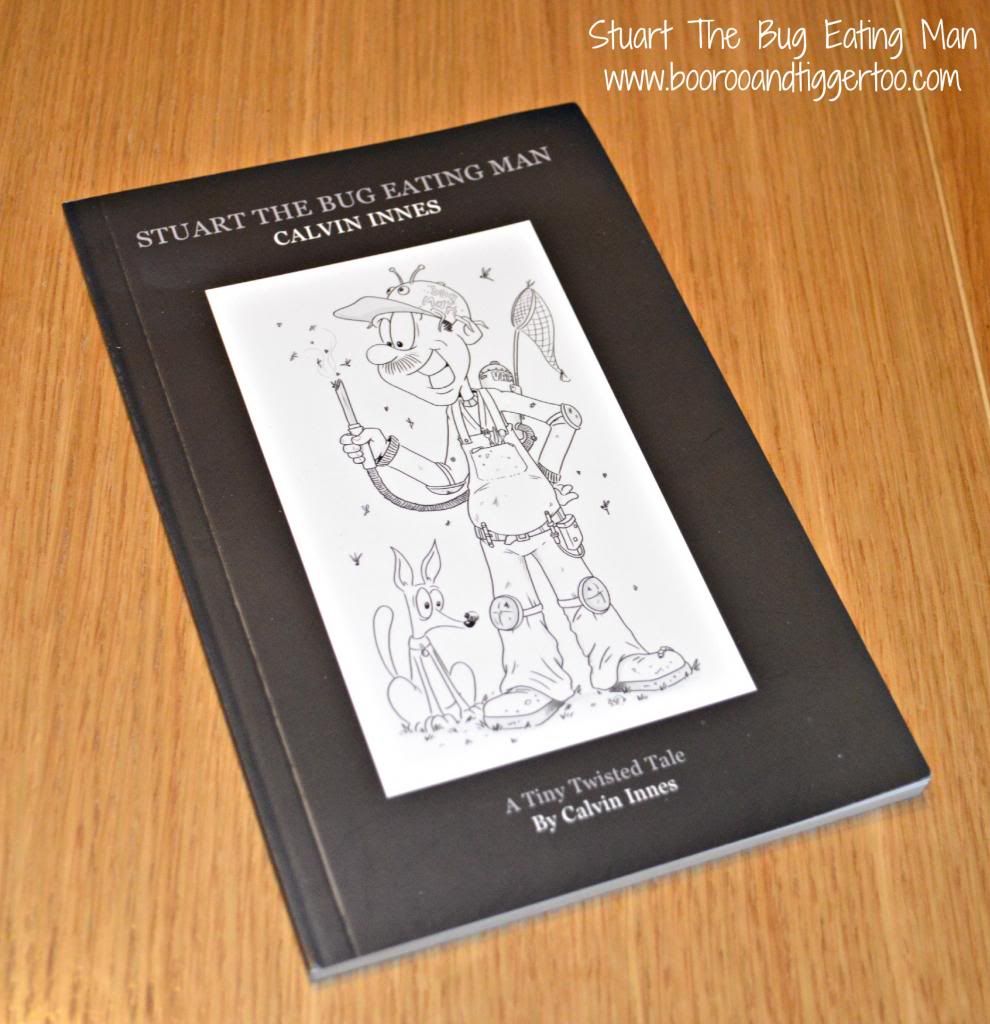 Written and Illustrated by Calvin Innes
Published by My Little Big Town

A short, humorous poem about a man who eats insects. He decides to use his 'talent' to his advantage and becomes a pest control man. Shows children to make the most of their talents, whatever they may be. Even though Stuart's talent is a strange one, he uses it to his advantage, works hard and becomes successful.


Boo Roo and Tigger Too's thoughts…
This book features the best dedication and thank you I have come across…
'For my beautiful wife. Thank you for letting me be weird, and for being just as weird in return.' 
'To my mum and dad for letting me do all the weird stuff that made who I am today…
My beautiful wife, for being you…
And to YOU, the reading the book for, well, reading the book!'
Roo really enjoyed reading this book to Mr Boo, 'daddy, let me read you my book about bugs!'. I wondered whether she would be a little squeamish about the bugs but she really enjoyed the rhymes.
Price
Disclosure Policy
: We received a copy of Stuart the Bug Eating Man in order to complete this review.