Join Anisha and her pet pony Chloe on their first exciting adventure.
When Anisha's grandparents giver her two magical necklaces on her birthday a whole new world of learning opens up before her. In a magical puff of smoke Chloe is transformed into a beautiful flying pink pony. Using a very special camera Anisha and Chloe explore Bangladesh, taking photos as they go.
Each photo Anisha takes tells her interesting facts about the places and things she sees. Explore a rich culture and learn about the beautiful country of Bangladesh in Anisha and Chloe's first adventure.
A wonderful way for young children to learn about the world, it's many different people and cultures in a fun and entertaining way.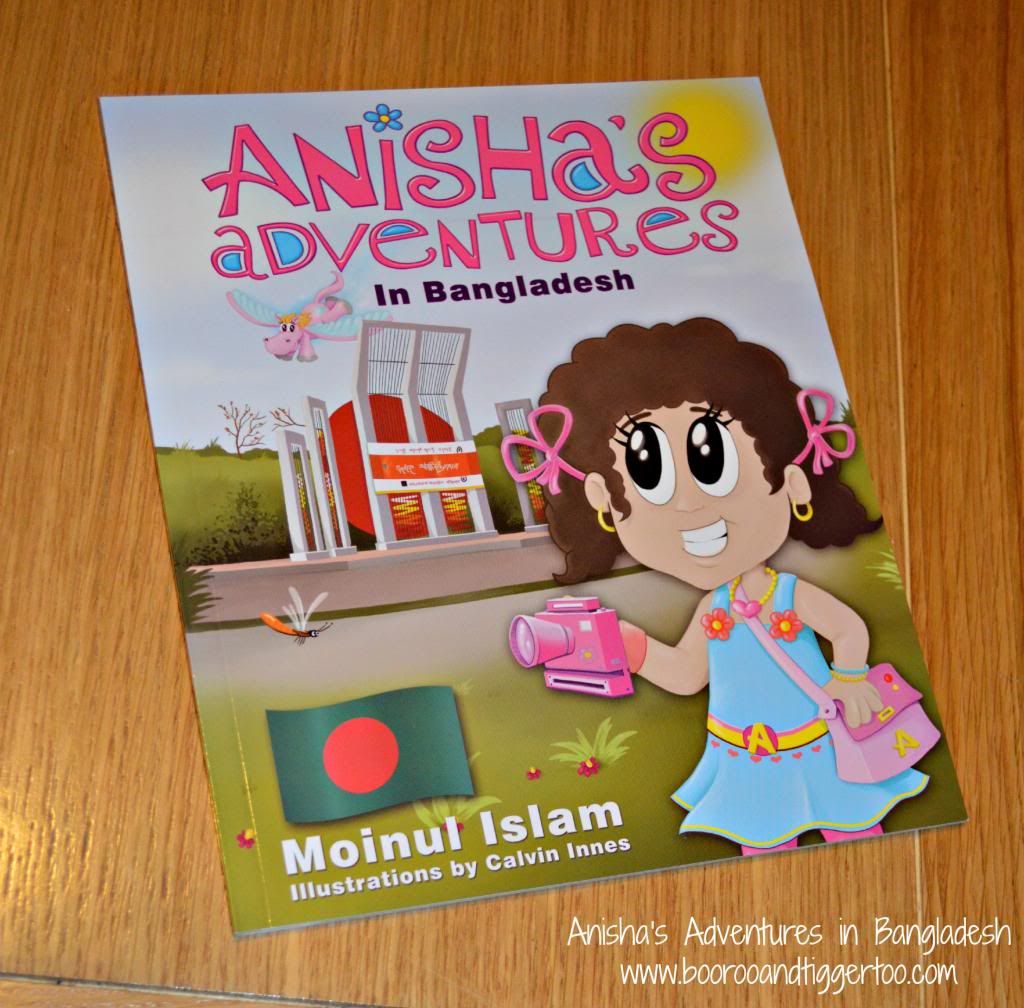 Illustrated by: Calvin Innes
Published by My Little Big Town

A story about a young girl and her magical pony who go on adventures and explore Bangladesh, its people, customs and culture.Written by Moinul Islam who is a a teacher and a prominent figure in the Bangladeshi Community in Oldham, England and has won a prestigious award for his contribution to Oldham.


Boo Roo and Tigger Too's thoughts…
Roo is a fan off all things magic, as Chloe, Anisha's pet pony is transformed into a pink pegasus it was lovely to see her face light up.

Personally I loved that alongside the story it gave facts about flags, places and cultures, allowing children to learn without them realising.
Price
Boo xxx
Disclosure Policy
: We received a copy of Anisha's Adventures to Bangladesh in order to complete this review.