Take a trip around Great Yarmouth and one thing you will notice other than the tourists is the amount of chip stalls. They say an army marches on its stomach, well it appears that as a town and tourist destination we love our chips.
So when McCain contacted Boo Roo and Tigger Too to see if we would like to taste test their Home Chips of course I had to say yes.
The simple combination of soft, fluffy potato and crispy coating makes McCain Home Chips a taste sensation – and now the latest data shows they are the chip of choice for us Brits – infact we eat 3.5 billion of them every year, so many that if you lined them up end-to-end they would stretch to the moon and back four times!
Being a northerner I love nothing better than a lovely plate of chips and gravy which Mr Boo laughs at every time I opt to have it for tea. Now Mr Boo is a fan of McCain French Fries so when I served up the Home Chips instead he scrunched up his nose a little but sat down to eat his tea. After trying a few chips he asked what chips they were and I explained that they were McCain Home Chips, I think I may have a convert on my hands.
Not to leave the kiddies out on the taste testing I made Roo a yummy plate of fish fingers and home chips stacked up like a castle and moat.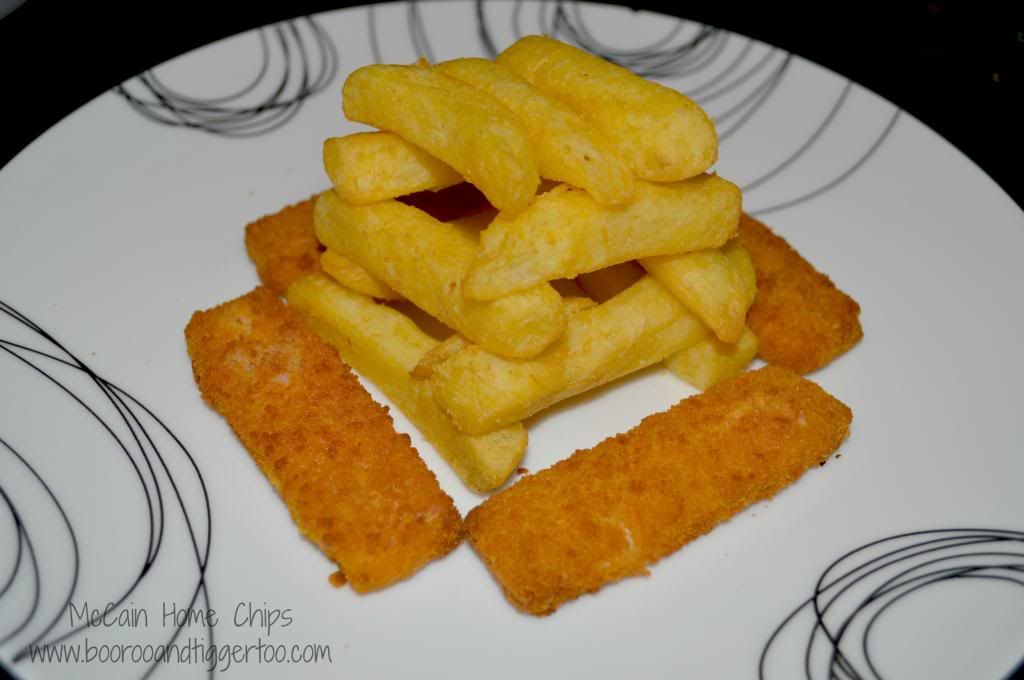 'I like these chunky chip Mum' – Roo. 6yrs
Available from most supermarkets and good convenience stores.
Boo xxx
Disclosure Policy
: We received a packet of McCain Home Chips FOC for the purpose of review