Tigger has had a fair few balance issues, from walking later than most babies, to his wonky legs and his reluctancy to try new things. When I saw that Toddlebike were looking for bloggers with toddlers to try out their toddlebike I jumped at the chance.

Upon arrival my first thoughts were that it looked cheap and wasn't going to stand up to all that a toddle was going to throw at it. However upon closer inspection I could see that all the parts were securely fitted and maybe I shouldn't judge the Toddlebike on its appearance.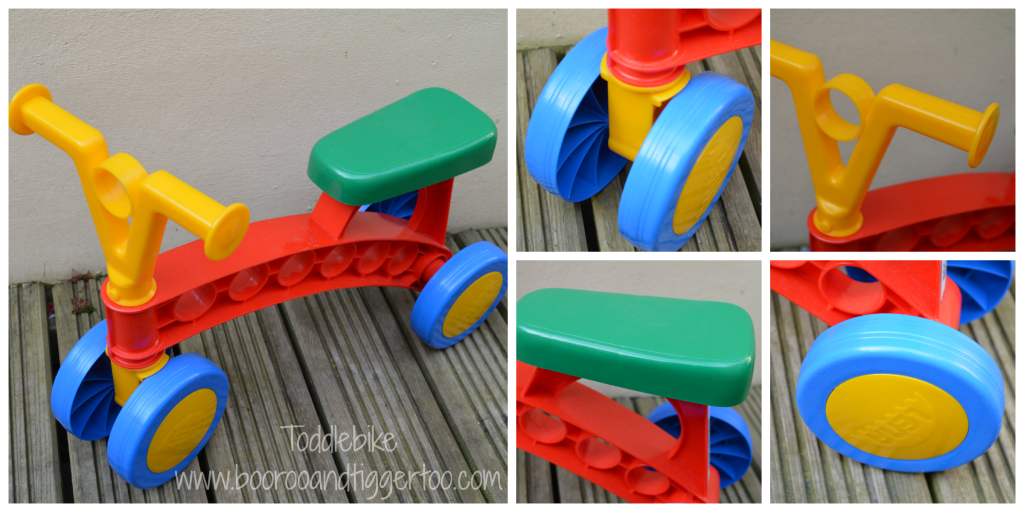 Tigger seemed taken to it as soon as he set eyes on it shouting 'my bike?', jumped on and off he went. With it only weighing 1kg it is light enough for him to maneuver around easily. The bright colours are fun and unisex, although there is a pink version available too.

Suitable from when toddlers are confident at walking the Toddlebike seems to be the perfect solution to pre-pedal bikes and scooters, providing more stability whilst building on their core balance skills. The larger wheels really aid transferring from different terrains. We have a decked back yard and it was great to see Tigger being able to whizz around without getting the wheels stuck on a ridge our between the boards.


Price
Available from Toddlebike or Amazon
Boo xxx