A few years ago I decided that I wanted to do something more with my life than my current job. So whilst there is no way I could afford to give up working I wanted to add a little something on the side. My plan? to buy a holiday chalet and rent it out to tourists visiting the East Coast.
Living on the East Coast there are holiday chalets and caravans a plenty so searching for one to purchase was a little overwhelming. I decided early on that I'd prefer a chalet to a caravan (having being a tourist here many years ago I wish we had stayed in a chalet instead of a caravan). Most chalets available had the standard two bedroom layout which was appealing as it's nice to be able to put the kids in a 'proper' bedroom and for adults to have one too and not be sleeping in the living room.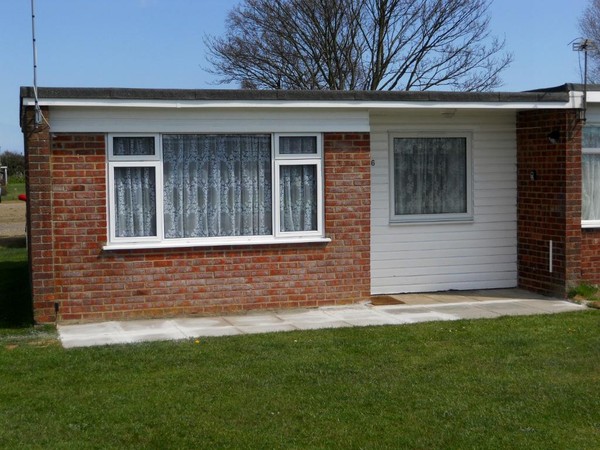 After purchasing a chalet I registered with our local enterprise centre that enrolled me onto their start up business course. I attended a full day training session on who to keep your accounts in order, marketing strategies and a chance for everyone to share their visions on why they are setting up their businesses and what they hope to achieve.
Back at the enterprise centre they help you register as self employed, national insurance payments, as well as advising where
free business banking is available
. They were really helpful at answering any questions I had and it was great comfort to know that they were just a telephone call away.
Before I decided to start marketing the chalet I thought it would be best to set up a business bank account so that all transactions were going through the one account and making it easier to keep track of income and expenditure. Whilst at the bank they suggested I opened a

 
business savings account
, rather than keeping any capital in my business bank I could transfer into the savings account and gain better rates on the money sitting in the account. I never realised you could get a savings account for businesses… you learn something new every day.
I opted to market my chalet through a local run holiday firm for the first year as I was still very new to marketing etc, they also offered a cleaning service too so that lifted some of the worry of every Saturday morning spent scrubbing a chalet.
Sadly after 9 months of owning the chalet I had to sell, I had fallen pregnant with Tigger so needed to release some of the money to cover my maternity leave. Also my parents were then planning on moving closer as my step-dad was unwell so I could help look after him. Unfortunately just 12 days after they made the 300 mile move my step-dad passed away (but that is a different post).
I am sad that I had to give up on my little holiday chalet and never got the chance to see it grow and make me some hard cash. Although at the same time I am relieved too, there is no way I would have been able to put my time and effort needed to make it a success at the time so it was a blessing to sell in the end.
Boo xxx
Disclosure Policy
: Post in collaboration with LloydsTSB, although I really did buy a holiday chalet.