This year our Easter holidays start this coming Thursday, which means that Roo is off for 18days! So I was thankful when my next Poundland Ambassdor challenge came through asking us to head to out local Poundland armed with £20.00 to see what fun, treats and crafts we could get for Easter.


Make an Easter Bonnet
Usually Roo's school have a competition for Easter bonnets, however this year they don't seem to be doing it. Roo however is still keen to make her own bonnet and spotted a make your own Easter Bonnet kit. Although it contains everything you'd need to make an Easter Bonnet we decided to add some chicks to give it own stamp.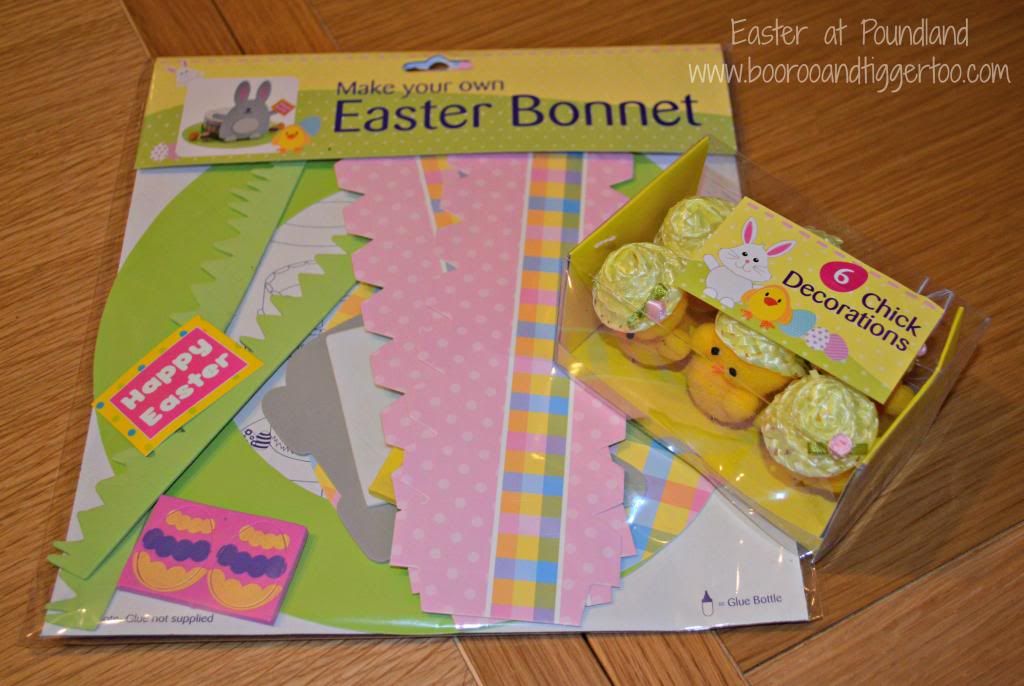 Easter Egg Hunt
Poundland have a great kit that again contains all you need to set up your own Egg Hunt. Along with some paper chains and plastic eggs I had the essentials covered but I wondered what I could add as treats and prizes along the egg hunt. With a selection of Easter eggs, lollipops and many more treats to chose from it was difficult to decide on what to get. In the end I treated Roo and Tigger to a Cadburys Buttons Easter Egg, a Kinder Surprise egg and a bag of Easter coins each. With some character surprise eggs for Roo and a Milky Bar cow for Tigger.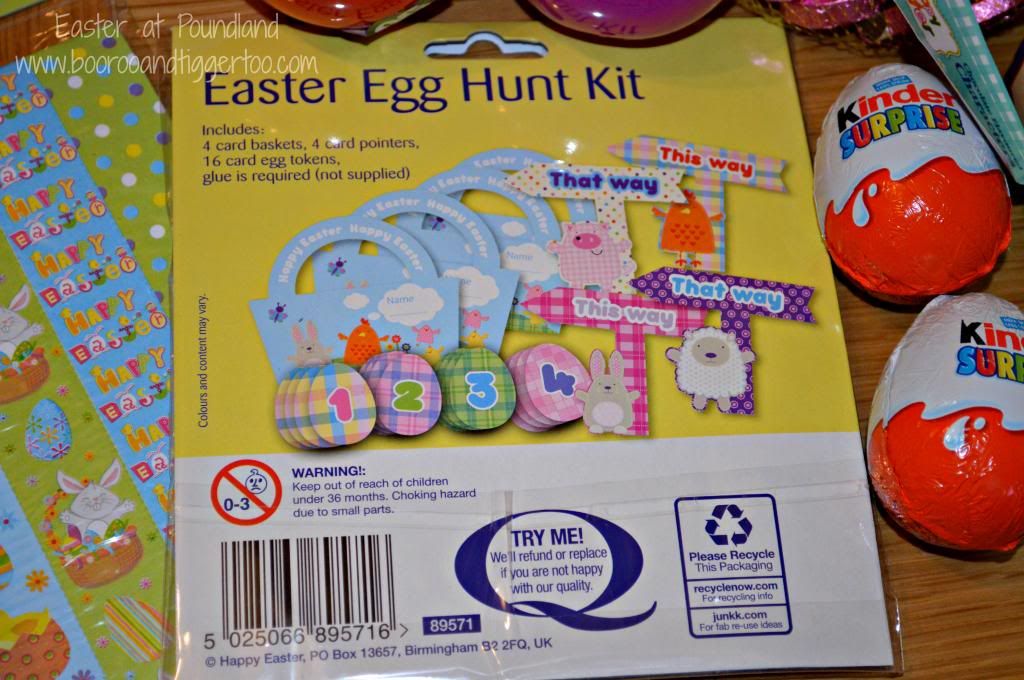 Whilst the Easter Egg Hunt Kit contains card baskets I wasn't too sure how well they would stand up to two excited children so managed to find a pack of two Happy Easter gift bags that I though would do the job perfectly. I couldn't resist the bunny ears too, so even if Roo and Tigger don't want to wear them I will!


Easter Crafts
Roo really loves her crafts, her school reports often say that when the children are given free time to chose what they want to do she will opt for crafting of some description. When I was younger my mam showed me how to sew from an early age and this is something I'd like to pass onto Roo so when I spied a range of Easter sewing crafts I snapped them up for Roo. Easter Cards, do you send them? We do, but this year instead of sending generic shop bought ones we have some foam ones that are ready for Roo to add her unique stamp onto.



I think you'd agree that we did well for just £20.00, why not see what Easter fun you can grab at your local Poundland.


Disclosure Policy
: I am a Poundland Ambassador for which I am provided with gift certificates in order to purchase the above items.