If you could share one piece of advice with other mums, what would it be?

That's the question that Hallmark posed to the mums in our fan community just in time for Mother's Day, and they got some fantastic responses! From hints on coping with newborns to tips on handling teenagers, many pearls of wisdom were shared with us, and we've picked our five favourite quotes to create a collection of beautiful E-Cards that all kinds of mums can enjoy.

Here's a great one on appreciating your children's abilities from little old me (polishes halo), author of the blog Boo Roo and Tigger Too.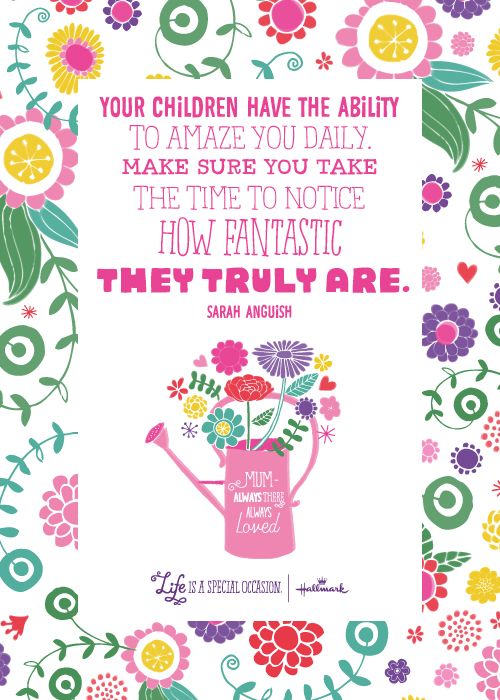 Make sure you head over to the Hallmark website too to check out the exciting range of Mother's Day cards and gifts, that will make this special day even more memorable.
Boo xxx
Disclosure Policy
: I have received no products or financial compensation for this post, I am just sharing my fabulous e-card with you.