Christmas is that wonderful time of year that everyone can get away with dressing up, whether it be for a school play, a silly headband in the office or for a family get together.
My children, like most children, love to dress up so trying to find the perfect
Christmas fancy dress costumes
can be hard due to the cost. Although after taking a look at
Joke.co.uk
I have managed to get something for all four of us for under £25! Unbelievable value…
Santa's Helper Elf costume
First up is Roo with her adorable Santa's Helper Elf costume, this is perfect for her as she loves to help with the Christmas Raffle drawing at my work. The costume comes in three parts, skirt with elasticated waistband, jacket with hook n loop fastening and finally the hat complete with jingling bell.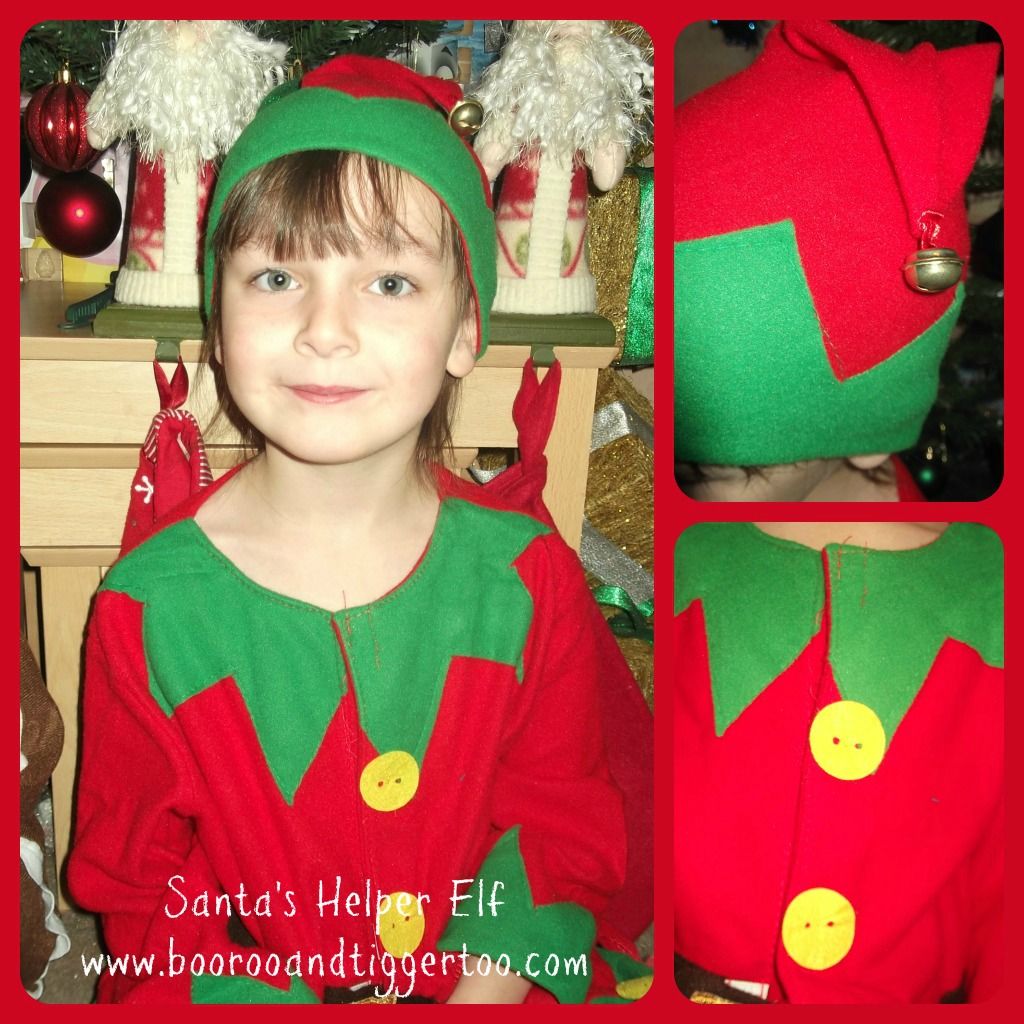 Sizes for this costume are:
Small: Age 3-5 years (110cm – 122cm)
Medium: Age 5-7 years (122cm – 134cm)
Large: Age 8-10 years (134cm – 146cm)
Gingerbread Man costume
Tigger's turn next and as he is always running around I thought that a Gingerbread Man costume would be the perfect outfit for him. He looks so adorable in this costume and has received so many wonderful comments. The costume comes in three parts, trousers with elasticated waistband, top with hook n look fastening to the rear and finally the hat to bring the Gingerbread man alive.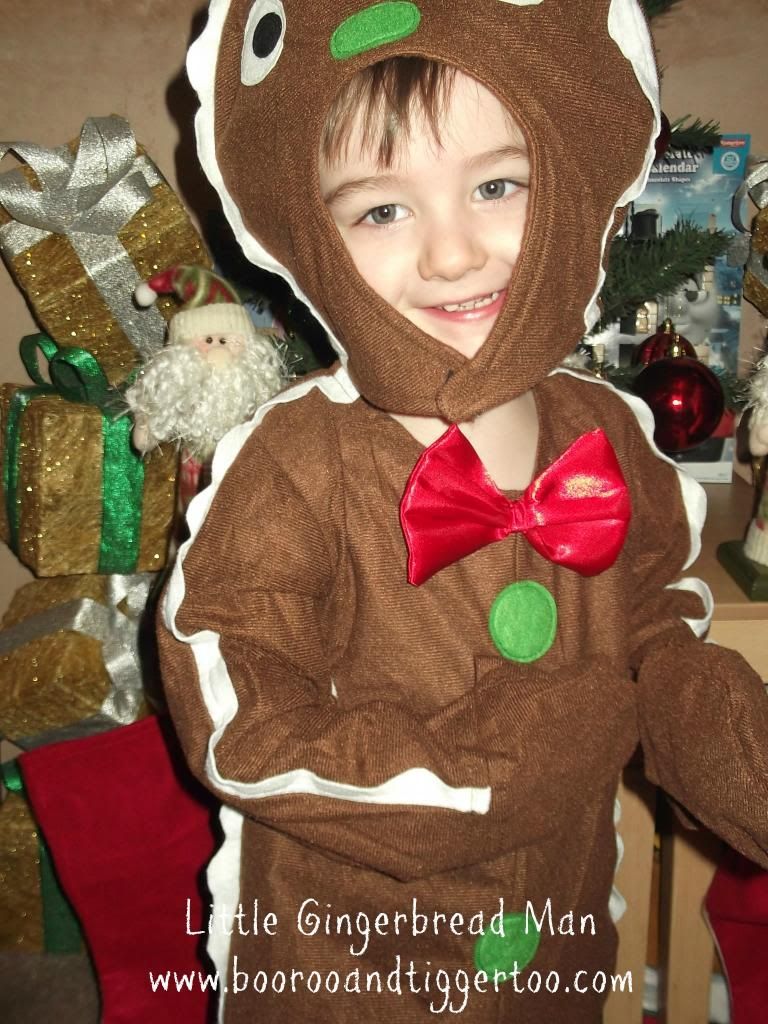 Sizes for this costume are:
Toddler: Aged 3 – 4 years
Small: Aged 4 – 6 years
Medium: Aged 7 – 9 years
Candy Cane Headband
Not to be out done by the children I opted for a fabulous Candy Cane Headband, which I can wear at work, on the school run or when I'm busy cooking the Christmas dinner.
Plush Santa Hat
As for Mr Boo I thought it best to keep it traditional and ordered him a Plush Santa Hat, which has been gracing his head on his morning commute to work instead of his usual winter hat (so if you happen to spot a strange man driving along wearing a Santa hat please do wave).
Does your family dress up for Christmas?
Disclosure: We received the above mentioned Christmas fancy dress items FOC for the purpose of review.