I'm handing the reins over to Debbie and her family from An Organised Mess who I recently to be recruited as roving reporters and headed down for a weekend at Hoburne Park in Dorset to check out the Park and surrounding area.
Hoburne Park, Dorset
Platinum Plus caravan
The children were really excited to be heading off to stay in a caravan and fortunately once we saw the Platinum Plus caravan we were completely with them. The one thing I fear about caravans is being cramped- that'll be my holidays as a child in a tow-caravan- but with three bedrooms and a large lounge area there was more than enough room for our family of five.
The kitchen had everything we needed, with more than enough cupboard space for our shop (there is a Spar around the corner from the Park and a Sainsbury's a short drive away), the main bedroom even has an en-suite! The second of the twin bedrooms is slightly smaller, but given all rooms have enough room to keep all the clothes and shoes we brought it didn't really matter.
The best thing for me was the sun deck, we made the most of the good weather this Summer has brought and ate 'al fresco' most evenings and with the doors opening onto the patio it made a perfect extension of the holiday home.
Entertainment and Activities
Hoburne Holiday Parks are full of the elements which make a holiday complete, with no real reason to leave the Park if that's what you choose. From children's activities to evening cabaret, there is plenty of provisions to stay entertained, and if you just want to make your own fun there's an indoor and outdoor swimming pool, a soft play area, an amusement centre, as well as the most awesome play park.
For our children, it was the outdoor swimming pool which was the greatest cause of excitement. My children are obsessed with outdoor pools and as proper water babies, there was no keeping them away. The pools have lifeguards throughout the day, and the outdoor pool also has additional activities (chargeable) with inflatables.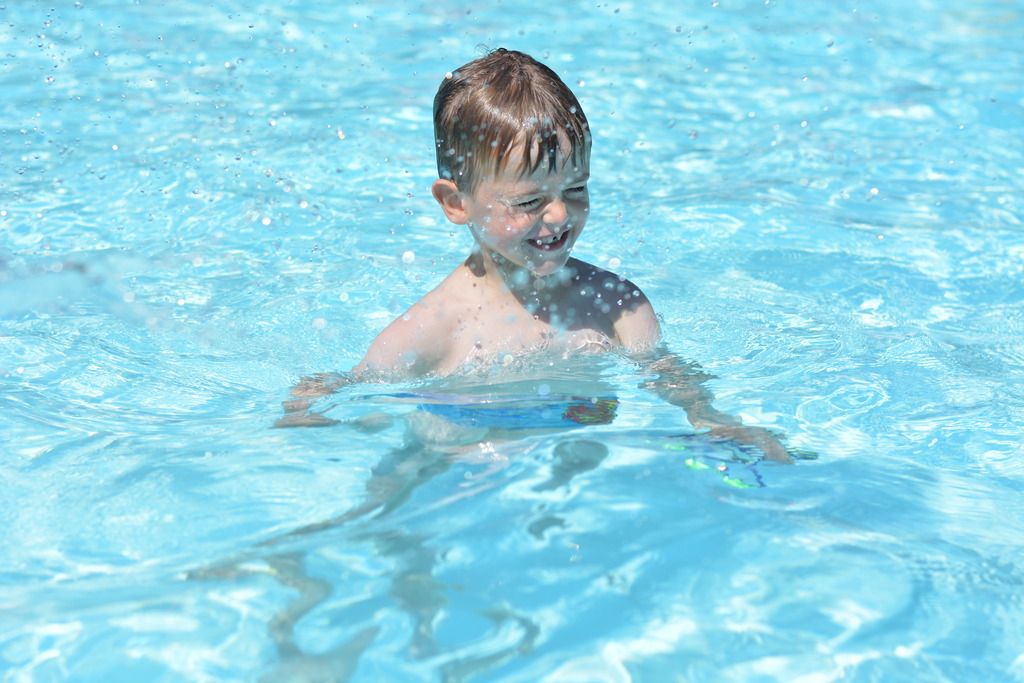 The entertainment team always seem to be on duty. With activities tailored for different age groups during the day including Tommy's Tots, Sammy's Surfers and active leisure activities. The evening has all the ingredients to keep children entertained- games, action songs, and competitions. Split across two age ranges, Sammy's Squad was an instant hit with all three, with the boys feeling more than a little grown up to be involved with the House Party. Entertainment continues during the evening with the Bingo Bus and Cabaret Showtime.
The Park also benefits from a variety of places to eat, including Brasserie 1912 and Cafe H, providing options from breakfast to supper. We found the option of a children's evening meal brought into The Venue was a perfect treat between Sammy's Squad and the House Party.
Local Area
Away from the Park, there are lots of options for excursions. Oceanarium and Adventure Wonderland are in nearby Bournemouth and Paulton's Park- home of Peppa Pig World- is a short drive away.
For us, the air of a new beach is too great, and we decided to take the short walk from Hoburne Park to Christchurch Beach. The beach is well catered for, with a snack van and huts to hire, and a perfect way to while away an afternoon and enjoy a new location. After Instagramming some photos, a friend recognising the sand recommended Mudeford to us. Less than five minutes away in the car, Mudeford is perfect for crabbing, and we happened to be there for the Mudeford Lifeboat Funday, so there were lots to see and enjoy.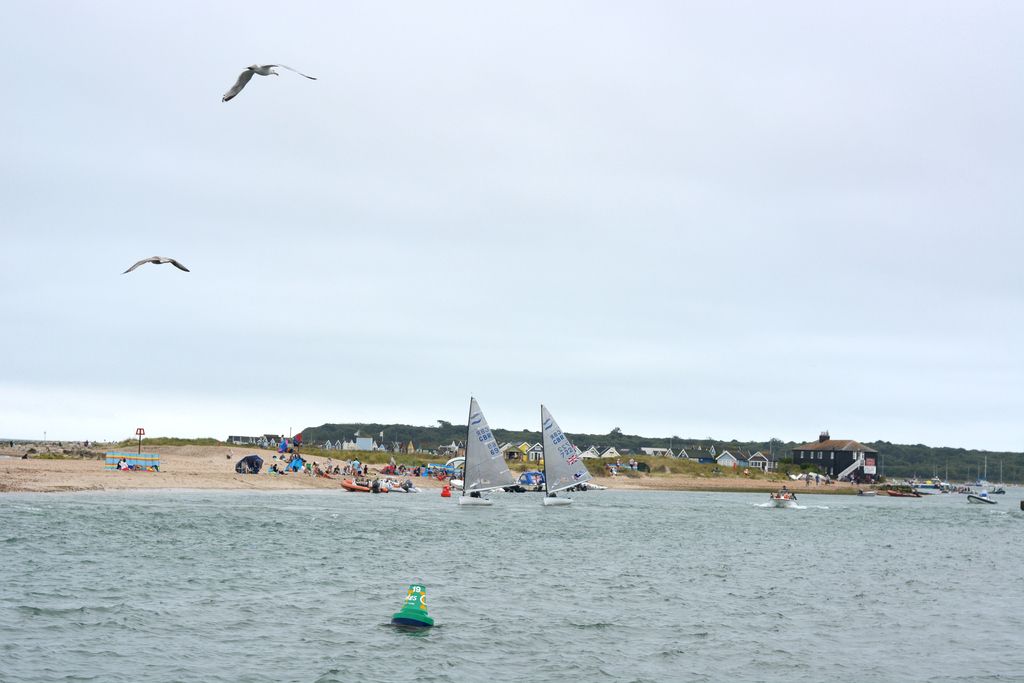 An Organised Mess thoughts…
We loved our time at Hoburne Park, the children especially loving the formula of a caravan, fantastic entertainment, and an outdoor pool. For me and him, we appreciated the comforts of a caravan now being closer to a chalet, of free wi-fi, and of anything which keeps our children this happy. A three-night stay at Hoburne Park didn't seem to touch the surface of exploring Christchurch and its surroundings which a five-day break would probably achieve. But even if we weren't tempted to revisit Christchurch, Hoburne has 7 parks in total which mean we can explore the South of England knowing that the standard of accommodation and entertainment would be a given but offering our children an absolutely unique experience.
Both me and him have pondered the downside of our stay at Hoburne Park, and it seems disingenuous to say there weren't any. We were fortunate to have good weather, which really did help create some fantastic memories. I suspect poorer weather would have seen us explore further afield. But yes, the reality is the holiday definitely surpassed expectations and having looked at the cost of a Hoburne Holiday definitely offers value for money.
Disclosure: We were invited on a Friday-Monday break at Holburne Park, staying in a three-bedroom Platinum Plus Caravan, for the purposes of this review. All thoughts and opinions contained are our own.