Little Nutbrown Hare and Big Nutbrown Hare come to life on DVD in a series of charming adventures this Christmas! Released on 5th November.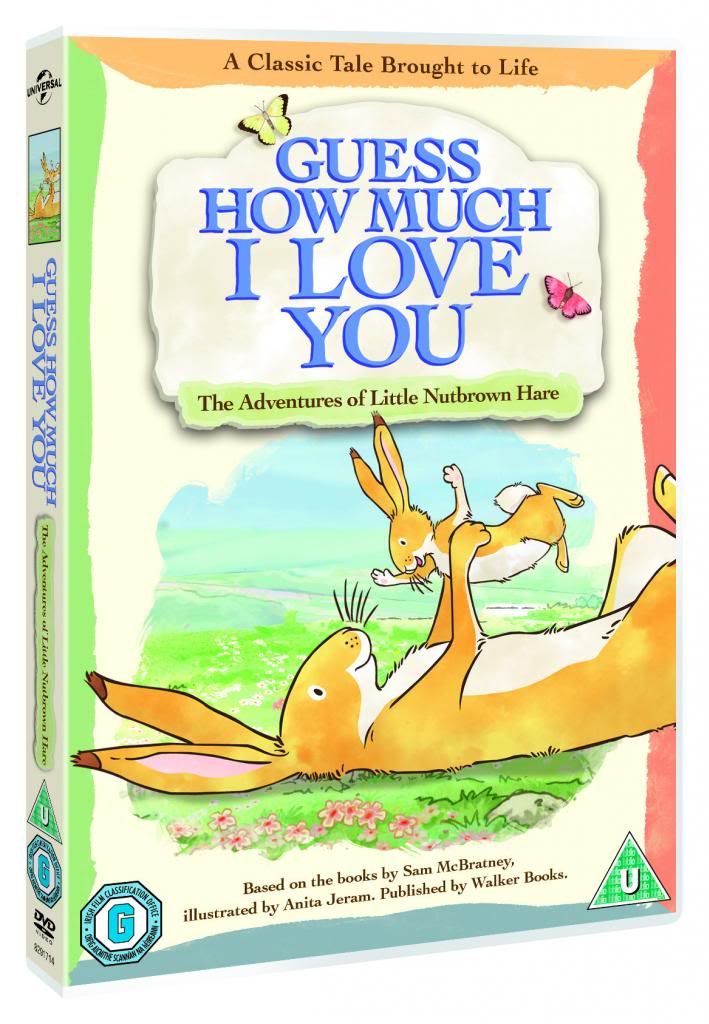 Guess How Much I Love You, the best selling children's book is set to become a much loved DVD as celebrated author Sam McBratney's characters star in their first DVD this Christmas. Fans of the heartwarming tale can now follow the adventures of Little Nutbrown Hare and all his friends in a series of beautifully animated adventures from November 5th.
With eight adorable episodes, the DVD is the first time that the characters drawn by Anita Jeram will appear on screen. As well as the Nut Brown Hares, fans will meet other countryside creatures including Little White Owl and Little Field Mouse. The episodes follow the friends fun and the life lessons they learn along the way.
Based on the children's classic book that has sold over 20 million copies worldwide and that delights generation after generation, the DVD is an ideal gift for parents or grandparents to pass on to their loved ones this festive season. Popular with both parents and teachers worldwide, Guess How Much I Love You teaches children of as young as two years old the meaning of love and affection for those closest to them and allows them to learn how to put how they feel into words.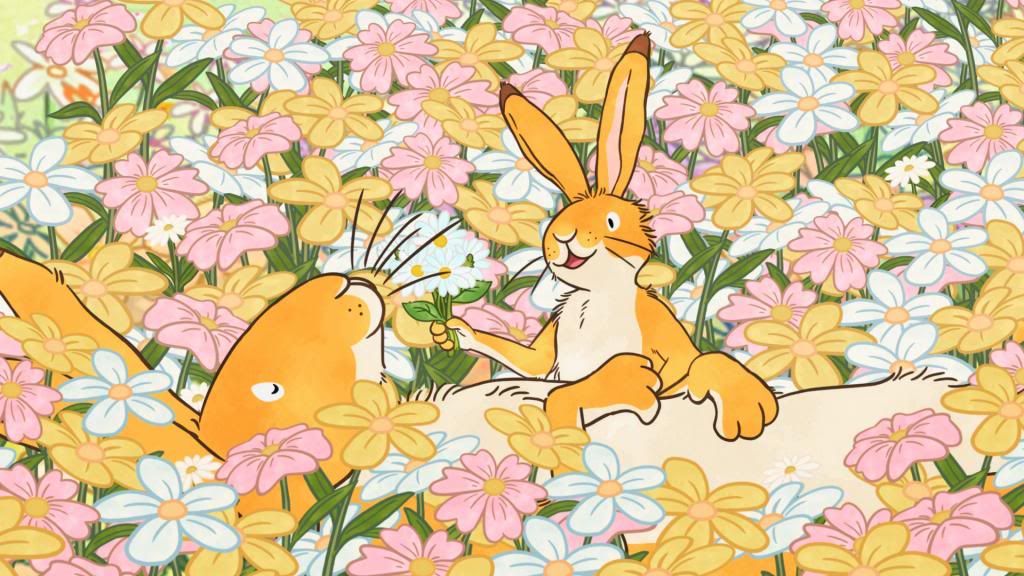 Episodes include 'Blossoms' where we see the changes in the seasons and Little Nutbrown Hare's memory of a magnificent cherry tree he saw when he was younger. He sets off on an adventure to find it. Will the blossoms floating downstream give them a clue as to a shorter way home? In the episode 'What Sound Does the Moon Make?' both Nutbrown Hares are having trouble sleeping. As they lay quietly in a pile of leaves they listen to the sounds of the night…swish, hoot, wobble, nibble, croak and splash! They go on a journey to discover what's making the interesting night noises, but will they work out what sound the moon makes?
Other episodes include 'Bedtime Story,' 'It's Okay,' 'Can you Touch the Stars?', 'Four Seasons,' 'You for a Day' and 'Big Like You.'
For families looking to share special experiences this Christmas, this DVD is sure to make the colder days feel warmer. Recycle any old family DVDs that you have lying around with Music Magpie. Visit www.musicmagpie.co.uk today to get recycling, and you can get cash for this to buy some new ones.


GIVEAWAY
I have two copies of 'Guess How Much I Love You?' on DVD to giveaway. Simply leave me a comment below telling me what you love the most, then complete the Rafflecopter widget for additional entries.
Closing date: Friday 14th December 2012
Competition Terms & Conditions:
1. This competition is open to residents of the UK, Channel Islands, Isle of Man and Republic of Ireland aged 18 years or over, except for those associated with the production company, their families or anyone else associated with this competition.
2. All information detailing how to enter this competition forms part of these terms and conditions.
3. All entries must be received by the advertised closing time date.
4. Two entrants shall win a copy of 'Guess How Much I Love You?' on DVD.
5. The winner may be required to take part in publicity. 
6. All prizes are non-transferable and there are no cash alternatives. The prize is subject to availability.
7. Events may occur that render the competition itself or the awarding of the prizes impossible due to reasons beyond the control of the Promoter, and accordingly the Promoter may at its absolute discretion vary or amend the promotion and the entrant agrees that no liability shall attach to the Promoter as a result thereof. 
8. Boo Roo and Tigger Too is responsible for the first part of the promotion, which is the publication and adjudication of the competition. All other facilities connected with the provision of the prize are the responsibility of the Promoter. 
9. English law applies and the exclusive jurisdiction of the English Courts shall prevail.
Boo xxx