We know it can be hard to find the right balance of what your little ones need, and the taste they love, so Kelloggs are adding four new lower sugar products to their range which will offer parents greater choice at breakfast time.
Coco Pops Croc Prints, Rice Krispies Multigrain Strawberry, Honey Loops and Honey Pops are familiar brands but have healthier recipes- so you can still feel good about giving them to your kids.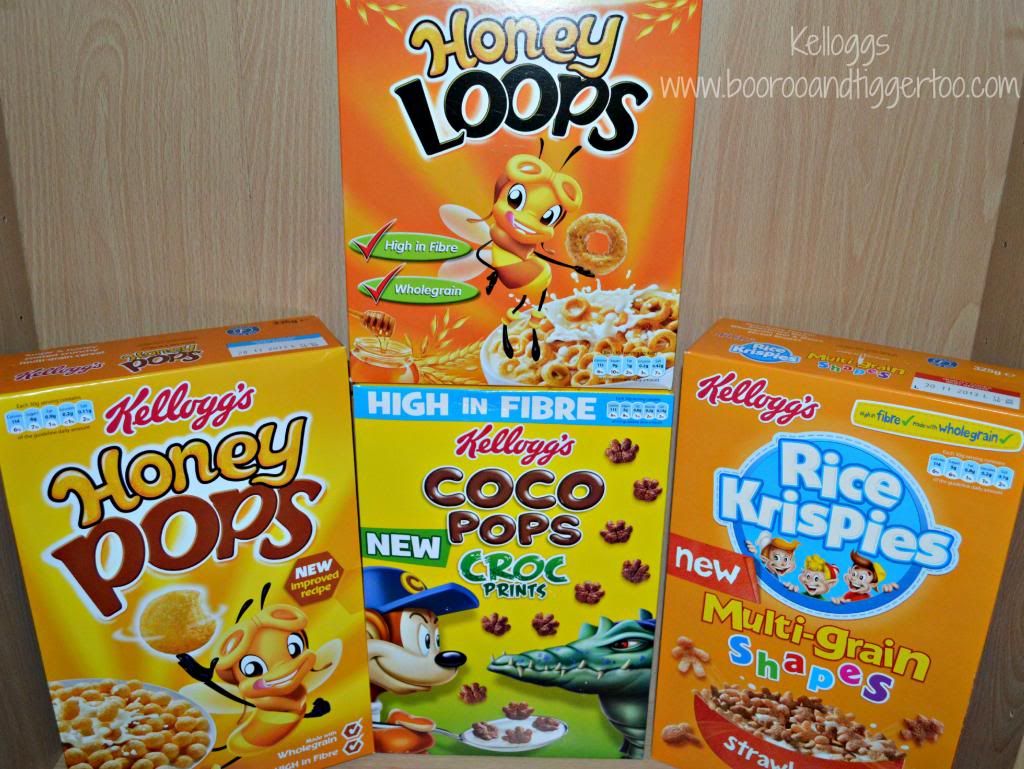 Fact: They are lower in sugar, lower in salt, made with wholegrain, high in fibre and a source of Vitamin D (25 per cent Recommended Daily Amount).
This quartet of new cereals are also healthy enough that they meet the strict criteria to be advertised to children and are part of Kelloggs on-going strategy to launch new products which offer parents a greater choice of breakfast cereals when they do their food shop.
'We think we have listened to what mums have been saying about wanting lower sugar cereals which offer good nutrition, that kid's will actually eat, so we are really proud of what we have achieved.'
Boo Roo and Tigger Too's thoughts…
For me it is refreshing to see that a company is proactively trying to improve their products to make them healthier for children. With many products aimed at children that not be the best for them it is hard as a parent to say no to everything. At least now when Roo asks for cereals when shopping there are four new options for her to chose from.
Roo asked for the Coco Pops Croc Prints straightaway and to be honest they would have been my first choice too, these went down a treat. Rice Krispies Multigrain Shapes is a product that we currently buy, however this was a strawberry version. Roo wasn't overly keen on the strawberry, I had a try and found the strawberry flavour to taste more like real strawberries rather than the strawberry flavouring that you usually find in products, which is probably why Roo wasn't keen.
Roo decided to have some fun with the Honey Pops and Honey Loops by having a little of each in one bowl. Actually it tasted really nice, however as Roo was trying to get the same amount of loops and pops on each spoonful breakfast did take a while.
Available
From all major supermarkets and convenience stores
Disclosure Policy: We were sent a box of each of the four cereals in order to taste test and review.