A few weeks ago I read about a great challenge for 2012 from Diary of a First Child...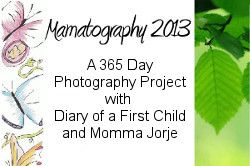 What is the challenge I hear you all ask... very simple, take a photo everyday of 2012. A photo journal of my year, for example, today would be a pile of tissues as I'm feeling under the weather.
I hope you will all pop over every Wednesday to see what my life, good and bad has thrown at me and my family.